Fri, Aug 21, 2015• 10:00• Man StuffSquatch Men: Lifestyle
10 Of The Best Man Caves Ever Designed.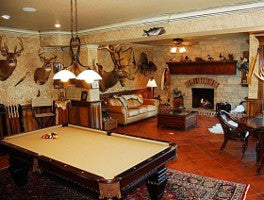 A man cave is a guy's sanctuary from away from the world. It's a place where a guy can chill with some of his best buds, sip a nice cool one, play games, watch movies–you get the picture. When a guy is in his man cave, all of his cares, worries or fears go out the window–at least for the time being.  Today we take a look at the some of the best man caves out there.
Some man caves are simple and modest. It could be just a room with couch and television. Others are a bit more extravagant. To say they are over the top is an understatement. Below, we've included fifteen of the best man caves that are unlike anything you've ever seen.
Prepare to be wowed. We certainly were!
1. The "sophisticated" man cave
2. The ultimate beer lover's refuge
Via Jennifer Reynolds Interiors 
3. The "Larry the Cable Guy" man cave
Yes, this is really where the comedian goes to escape from the world.
Via Zillow
4. The man cave fit for the avid hunter
Via Refined Guy
5. The "I really love TV" man cave
Via Acid Cow
6. For the guy who loves his guns & computers in one place.
Via Acid Cow
7. The biker's ultimate man cave
Via The Daily Caller
8. A man cave designed for Batman himself
Via Houzz
Related Posts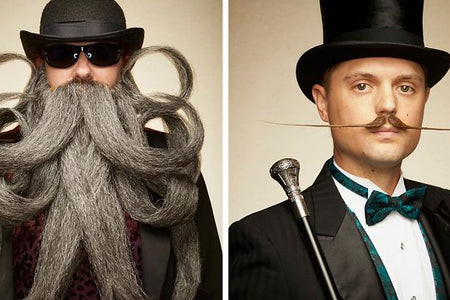 Mon, Sep 18, 2023• Squatch Men: Lifestyle
In case you missed it, the World Beard and Mustache Championship is a thing and it's every bit as f-ing glorious as you can imagine. Every year, be...
Read More
Recent Posts