Wed, Sep 15, 2021• 11:30• The Great Outdoors
8 Adventurous Spring Break Destinations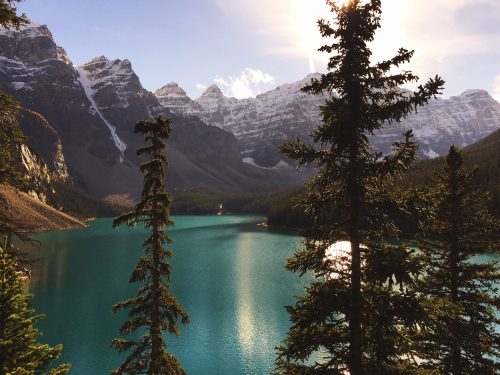 It's that time of the year, Squatches. We're looking at the calendar and planning our spring break trip. While we wouldn't want to live anywhere in the world besides Squatch Nation, something about the beginning of spring begs for an adventure somewhere, well, not home. Whether you're cramming for exams or saving up your vacation days, we found 8 spring break destinations for adventure – and, of course, a mind-blowing good time.
1. Bozeman, Montana
Bozeman boasts some pretty fantastic camping, though we can't promise you won't run into any bears. Anyone who's been to Montana shouldn't be surprised about this pick. We've been wanting to camp here for years. What was surprising was learning of the nightlife in the area. From open-mic nights to craft beer tastings, Bozeman proves you don't have to sacrifice nightlife when you're sleeping in a tent.
2. Flagstaff, Arizona
Enjoy the warmth without the astronomical price tag. Mountain bike enthusiasts will love the trails in Flagstaff, and you can find cheap digs along the iconic Route 66. Sure, some of the motels are in their twilight years instead of their heyday, but isn't it worth it to be a part of history?
3. The Ozarks
Admit it, you binged on the Netflix series and were pretty sure you could make the money laundering scheme work even better than Jason Bateman did. Here's your chance, Squatches, because you can find gorgeous lodging at off-season prices. The bass are still biting, making this a low-key spring break destination that will clear your head before you're back to the daily grind.
4. Taos, New Mexico
One of the hottest states around, New Mexico's tourism continues to grow. Unfortunately, the more we hear about it, the more expensive it seems to get. However, Taos won't break the bank, and you have access to the Rio Grande. This is one rafting trip you won't want to miss.
Don't forget to pick up your Dr. Squatch travel bag before you go, so your soap stays fresh during your whole vacation.
5. Bend, Oregon
We know you're out there, the people who just can't stand to let winter go. Use your spring break to hold onto the cold for just a little while longer in Bend. You can snowboard, ski, or head over to Newberry National Volcanic Monument to explore the lava beds. Be sure to check out Tumallo Falls while you're there. It can still be frozen at this time of year, which makes it a must-see for all you Instagrammers.
6. Playo Jaco, Costa Rica
Truthfully, picking just one destination in Costa Rica took some time. In the end, we basically flipped a coin, because Squatch could stay there for months without running out of places to explore. We recommend Playo Jaco for the wide range of adventures you can find there. White water rafting, ATV rides, and zip-lining get your heart racing – and that's before you hit the waves to surf. Save a little of that adrenaline for the nightlife, because Playo Jaco doesn't wind down with the sundown. Cocktails, flirting, and karaoke are all part of the bar scene, though not necessarily in that order.
7. Negril, Jamaica
Sometimes, no matter what kind of adventures loom in your buddies' travel plans, you just want to chill on the beach. A quick trip from the East and Midwest, Negril offers 7 Mile Beach, one of the most beautiful in the world. Carve out a place in the sand and watch the sunset. You won't regret it.
8. Cancun, Mexico
Miles of beaches mingle with miles of resorts, meaning there are plenty of people looking to get their fiesta on. Though this particular party scene isn't for everyone, Cancun remains a top spring break destination for a reason. If you find yourself scrambling for a last-minute destination, there's always a resort with a room waiting for you.
Are you going on spring break this year?
Related Posts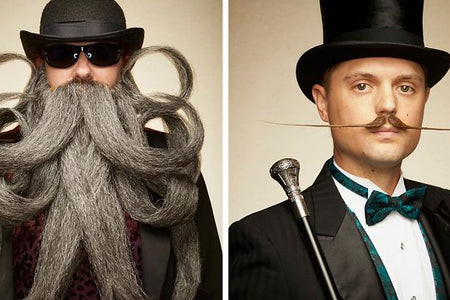 Mon, Sep 18, 2023• Squatch Men: Lifestyle
In case you missed it, the World Beard and Mustache Championship is a thing and it's every bit as f-ing glorious as you can imagine. Every year, be...
Read More
Recent Posts