Tue, Aug 25, 2015• 06:00• Man StuffSquatch Men: Lifestyle
9 Unique Beers Only Brave Men Should Try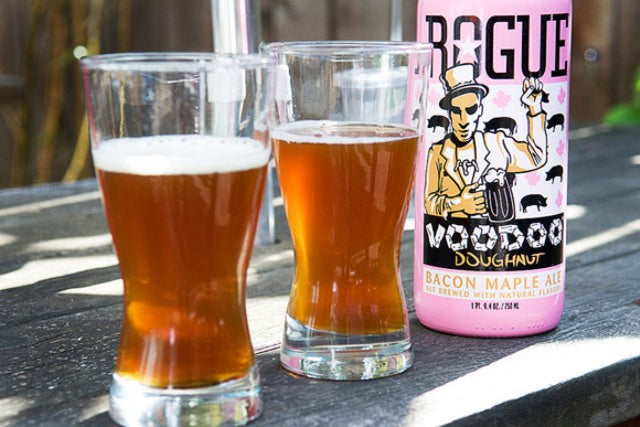 Mmmmm…beer. No true party is complete without it. When you're down, a good beer can cheer you up. When you're happy, well, heck! A yummy beer can make you even happier.  Of course, all good things must be done in moderation. As the saying goes, too much of a good thing is not a good thing.  Showing up with one of these unique beers is sure to make you the life of the party.
According the The History Channel, it's believed that mankind has been chugging down a cold one for the last 12,000 years. The earliest known alcoholic beverage is a 9,000-year-old Chinese concoction made from rice, honey and fruit, but the first barley beer was most likely born in the Middle East.
Today there are literally thousands of beer brands brewed worldwide. Sure, you've probably sampled your fair share of Budweiser, Miller Lite, Corona, etc. But before life passes you by, we've listed some rather unique beers that should definitely be on your bucket list.  They are unlike anything you've ever heard of, seen or tasted.
1. 'Re' Gold Beer
A brewery in Ostrava, Czech Republic produces a gold-flecked beer that's fit for a king (or queen). Named after the sun god of Egypt, it is a golden lager brewed from actual gold! You'll find flecks of the "flashy yellow stuff" floating in each bottle.
2. 'Ground Control' Space Beer
Space fans rejoice! Described as the "world's first space beer," it's a brew that even Captain Kirk would definitely be proud of. This rich, complex Imperial Stout is brewed with Oregon hazelnuts, star anise and cocoa nibs, and fermented with an Ale yeast that survived a trip to space and back.
3.  Voodoo Bacon Maple Ale
If you love bacon, then you'll enjoy this lovely combination. Bacon Maple Ale is a rich amber color with a big aroma of sweet maple, balanced by the spicy flavor of smoked bacon.
4. 'Mama Mia! Pizza' Beer
Who says you need to chew your pizza? Now you can drink it, too! Created in Campton Township, Illinois in 2006, this tasty brew is actually made with a whole margarita pizza in the mash and plenty of pizza spices to enhance the flavor.
5. 'Oyster Stout' Beer
Made with oysters shucked directly into the brew tank for "more sweetness," this beer is obviously not suitable for vegetarians.
6. 'Key Lime Pie' Beer
Can you say yum? According to the Michigan-based brewery company, this beer is made with fresh limes, milk sugar, graham crackers and marshmallow fluff. The prominent sweet-meets-tart flavor won a Gold Medal at the 2010 Great American Beer Festival.
7. 'Razzy Wheat' Beer
Bright pink in color, this beer is sure to be a hit with the ladies (and fellas, too!). According to the company, it's a wheat ale that has been fermented on top of fresh raspberries. Perfect for the warmer weather.
Related Posts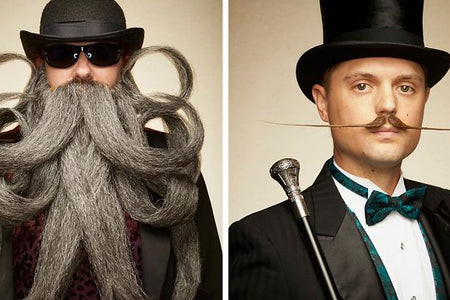 Mon, Sep 18, 2023• Squatch Men: Lifestyle
In case you missed it, the World Beard and Mustache Championship is a thing and it's every bit as f-ing glorious as you can imagine. Every year, be...
Read More
Recent Posts