Wed, Sep 01, 2021• 11:30• Squatch Men: LifestyleThe Great Outdoors
Top 48 adventure and outdoor Instagrammers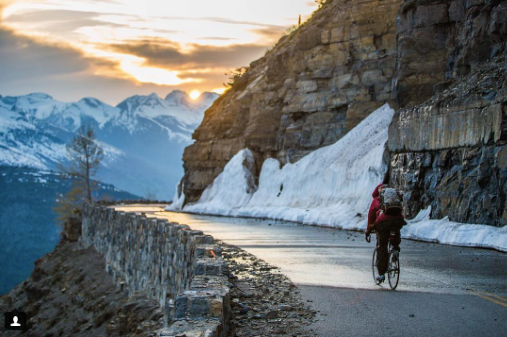 The Summer of Squatch is making your vacation bucket list for you. We've rounded up the 48 best outdoor Instagrammers: kayakers, rock climbers and adrenaline junkies that capture the most impressive natural details their states have to offer. We're still searching for Instagrammers from a few more states, so send your favorites our way!
Alabama
Zachary Andrews, trail runner, inspires with photos of his mountain runs along green horizons. He makes us wonder what we might find if we stepped off the beaten path, and then reminds us of the friends, family — and cold beer — that wait at the end of his adventures.
Alaska
Hayden Hess travels the world, and his Instagram stream takes you along for the ride. From impressive vistas shot in his home state of Alaska to camel rides in the desert, you'll see why Hess uses #naturebun and #adventurebun on his journeys. 
Arizona
GSam lives life on the edge — literally — as he tightropes across spaces we can only dream of crossing. The Arizona landscape is highlighted in his photos, and he makes us wonder what it would be like to spend more time in the sky.
Keith Imig shows us what it's like to explore life from all different angles. This avid hiker and climber from Arizona includes his family in on the fun, showing fatherhood doesn't have to mean staying inside. His photography, featuring unexpected perspectives and soaring views, makes us feel like we're along for the ride… uh, climb.
Arkansas
Joshua Carlson highlights the unexpected beauty of rural Arkansas. He captures fiery sunsets and cool morning mists, hidden swimming spaces and tucked-away waterfalls as he unveils the natural beauty off the beaten path of a state we have to add to our outdoor vacation bucket list.
California
Los Angeles-based Daniel Han photographs outdoor adventures around the world. He's not the only one of the best outdoor Instagrammers that takes incredible photos during his travels. We're in awe of his shots of Banff and surreal cityscapes of Chicago, but his California images show you why he always loves to come home.
Aaron Smith is determined to raise the next generation of adventure lovers, and we can't get enough of watching his family make the most of outdoor sports. From beach days to family hikes, you'll love following the Smith family as they camp, climb, and jump across rocks each day.
Brad Norton spends most of his outdoor time on a baseball diamond, training and practicing in the Northern California sunshine. In between games, he can be found snowboarding or appreciating the sun setting over the ocean.
Gregg Boydston works for the United States Forest Service, meaning we owe him a serious thanks for watching out for one of our most important natural resources. His early morning hikes and glimpses of controlled burn fires give his stream a unique view of California forests.
Colorado
Mo Beck scales mountainsides and trains as a member of the US Adaptive Climbing team. Her one-handed climbing inspires, and her stunning photos of mountainsides capture the stark beauty of red rock against azure skies.

Connecticut
Brian Daley made his way to Fairfield University in Connecticut by way of Massachusetts, and you won't want to miss his Cape Cod photos. From sailing and windsurfing to stunning island sunsets, we enjoy getting a glimpse of his home town while watching along as he explores Connecticut.

Delaware
From skimming in Delaware to surfing in California, Will Heuring lives up to his self-proclaimed identity as an Aquaholic (you know that made you smile). His snowboarding shots show that he's always open to chasing adrenaline.
Florida
Justin Fricke brings the outdoors to you in all its wonder and beauty, and he uses his eye for awe-inspiring photos as he travels to find top-notch hiking and surfing. Follow along on his road trips and soon you'll be planning your own multi-state outdoor adventure. We knew we'd have to follow him when we saw his photo of dueling bull elks.
Abby Taylor takes advantage of her Florida home base to enjoy outdoor activities like camping, cycling, surfing and a ton of fishing. Her travel photos, like a recent trip to Oregon, show she brings her spirit of adventure with her wherever she goes.

Georgia
James Swanson looks for adventure wherever he can in Georgia — and he definitely finds it. We don't think he's met a board he doesn't love. From wakeboarding to skateboarding to snowboarding, we can't get enough of his videos. If he's not on a board, he's flipping into rivers in search of a major adrenaline rush.

Hawaii
They're working with some of the most spectacular natural beauty in the world, but we're consistently impressed by Nainoa, Makana and Kapono, the three brothers behind Three If By Sea. They bring us images of Hawaii from the highest and lowest points in the islands, including underwater, and then they take us along while they explore other natural wonders, like Iceland's Blue Lagoon Hot Springs.
Indiana
Aaron Taylor appreciates the best things in life: outdoor adventures, making music and good bourbon. After you wander around his Instagram stream — his mountain shots are impressive — enjoy his music on his YouTube channel.

Kentucky
Logan Carroll knows how to have an amazing time in Kentucky, and you can follow along while he's attending WKU. He has an eye for capturing shots, and you can see how much fun he and his friends are having on their outdoor adventures.

Louisiana
Eric Garcia captures sultry Baton Rouge in an Instagram stream that's a celebration of the city — and the whole state of Louisiana. With a combination of traditional outdoor and urban shots, you'll soon add "a Louisiana sunset" to your must-see list.

Maine
Brian Webster might single-handedly increase the population of rural Maine by a hundred percent. The mountain biker and nurse practitioner celebrates the magnificence of the state, from minute details like summer wildflowers to vast winter panoramas that highlight the rocky coast of Maine.

Maryland
Brian Meyer takes stand up paddleboarding seriously and translated his enthusiasm for fitness into his company, Capital SUP. From paddleboarding lessons to guided tours — check out the LED tour! — Capital SUP aims to make paddleboarding fun for everyone — no matter what their experience level.
Massacusetts
Tommy Dugan talks about spending his winters on a mountain and summers on a boat, and he makes us want to join him. If you can't get enough snowboarding or sailing, follow along with this proud Bostonian as he takes full advantage of the outdoor sports available year-round in Massachusetts.

Michigan
Ultrarunner Neal Collick puts in mega mileage on Michigan's trails — no matter what the weather. Seeing his trail runs highlights Michigan's changing seasons and the amount of training necessary for the marathons and ultra marathons. We can't help but feel a little inspired to add winter trail racing to our bucket list.
Minnesota
Jon Rosenberg hikes, cycles and climbs as much as he can, both in his home state of Minnesota and on road trips that take him all over the United States. He even manages to make snowshoeing to a winter campsite look aspirational.

Missouri
Kylee hails from Denver but now paddles her way through the Ozark Mountains. We dig her tagline: Finding what's within, by going outside. Her photos reflect the tranquility you can find while floating a canoe down a river.
Montana
Quinton Tolman highlights the vast beauty of Montana with stunning photography and an unparalleled appreciation for the world around him. Whether he's hiking or camping, he takes the time to celebrate his surroundings, and capture the ordinary and the awe-inspiring moments in his life.

Nevada
Kadeem Peace promises he's "addicted to nature," and his stream reflects his love of rock climbing in the Nevada desert. To balance his extreme climbing, he practices yoga — sometimes with the help of his cat.

New Hampshire
Kev shares his love for the outdoors with his wife, baby daughter and nature-loving dog. The New Hampshire family hikes, bikes, climbs and runs together, maximizing outdoor adventures — including snowboarding in the winter months. His winter photography beautifully captures the magnificence of snow-covered mountains — showing us why its not necessary to hibernate during the winter.

New Mexico
Mathieu Van de Wille delivers photos with a zest for adventure and an appreciation for nature's extremes. He presents the unexpected, as shooting stars and desert campfires mingle with snowboarding and cascading waterfalls in his photo stream.
New York
Ellen Norton delivers a serene glimpse of New York. Hiking offers expansive views of rivers and treetops, while binocular shots provide gorgeous close ups of birds. Her joy in her surroundings shines through her photos, echoing her own words: The purpose of life is to enjoy every moment.
Genna Hartung takes on New York's trails and beaches in all weather. Trail running gives this Cornell alum the perfect method for exploring the state, and her training photos are nothing short of inspiring. Follow along as she works toward qualifying for the Olympic trials.

North Carolina
Keith Norris combines the lush landscape of North Carolina with shots of Appalachian State University. His urban and architectural shots are a balanced contrast to the rural details he captures throughout the state.

North Dakota
Jake Nixon hails from Colorado, but he's now exploring North Dakota, capturing as much living as he can. While rock climbing, camping and finding adventure, he takes the time to showcase nature's magnificent details, including star-filled nights and visits back to Colorado.

Ohio
Shayne Denihan attends The Ohio State University but spends his breaks searching for outdoor adventures. Whether he's skiing, cliff diving, hiking or extreme trail running, he seeks — and finds — adrenaline rushes all over the United States.

Oklahoma
Chris Bodelle takes the time to capture the view from the tops of Montana's mountains. He spends weekends camping, hiking and shifting his perspective, combining nature photography with city shots for a unique collection.
Oregon
David Connor Kirkpatrick lives for flyfishing, and his welcoming images showcase a sport that depends on nature's abundance. Like many of the best outdoor Instagrammers, he integrates his love for his sport with his surroundings. Despite images of rushing water, he offers a calming vibe as he highlight the verdant Oregon rivers.

Pennsylvania
Heather runs her way through Pennsylvania and seeks out adventures around the world. The Boston Marathoner showcases her pescatarian diet as well as dazzling natural shots of her travels and her training.

Rhode Island
Jesse Burke revels in the minute details nature reveals. He captures silhouettes in the sunset and the delicate sight of a salamander cradled in a child's hand. His book and film, both titled Wild & Precious, explore how children and nature interact in both their discomfort and delight.

South Carolina
Zach Probst hikes South Carolina trails, sails and paddleboards, and his colorful views pay tribute to the natural beauty of the outer banks. We appreciate his use of light in sunrise and sunset shots — and every time in between.
Tennessee
Sean Fisher captures Tennessee in all its seasons and from various sea levels. His treetop shots through early morning fog offer a surreal view of the world, while his underground shots present a view few of us take the time to see.

Texas
Daniel Vertiz trains in the heat of Texas. Cycling and running keep him in the sunshine, but he can escape to the water when the temperature rises. Between waterskiing, standup paddleboarding and a little bit of skydiving, he appreciates outdoor activities that keep his adrenaline flowing.
Utah
Ben Head spends his time scaling rocks while attending Utah Valley University. The rock climbing student captures the perilous nature of outdoor climbing and the indoor training that prepares you for reaching the highest peaks.

Vermont
Stirling Marlon Adams provides a resplendent look at Vermont's natural beauty, from painted sunsets to quiet glimpses of the water. We'd be lying, though, if we didn't mention how much we adore his animal shots — talk about a fantastic use of puppy dog eyes.

Virginia
Jess Fischer, adventurer and storyteller, makes her way through the countryside with abandon. She camps, fishes and hikes through frost and snow, the rushing waters of springtime and the vibrant shades of a Virginia fall.

Washington
Zach Reed uses soaring views of Washington — as seen in his Northwest Vibes video — to highlight the lush, green landscape, and then focuses on small details along the shoreline to personalize his photography. His perspective is reverent and solitary without feeling lonely.

West Virginia
Sarah Lilly finds inspiration in the sumptuous beauty of the West Virginia countryside. The writer offers sprawling views of the natural world around her, but we admire the moments in her stream where she captures unexpected details in focused frames.
Wisconsin
Randy LaRock lives an outdoor lifestyle, as seen in his photos of fishing, kayaking and wildlife closeups. His whimsical use of color balances an appreciation of nature and a healthy dose of fun.

Wyoming
Kyle Spradley gives followers an intimate view of the Wyoming landscape. A photographer specializing in landscape photography, photojournalism and multi-media projects, his view of the changing seasons celebrates the power of natural beauty.
If you don't see your state represented in our collection of best outdoor Instagrammers, we'd love to hear from you. Leave a link to your favorite Instagrammer in the comments — we're always looking for adventure inspiration.
Related Posts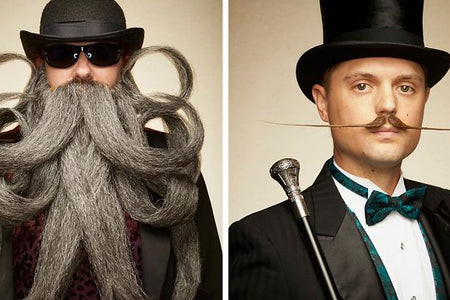 Mon, Sep 18, 2023• Squatch Men: Lifestyle
In case you missed it, the World Beard and Mustache Championship is a thing and it's every bit as f-ing glorious as you can imagine. Every year, be...
Read More
Recent Posts