Fri, May 22, 2015• 10:00• Natural Living & HealthThe Great Outdoors
How to Make a Natural Bug Repellent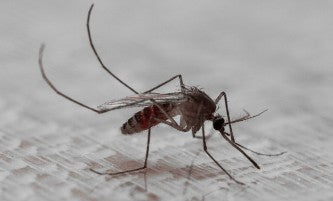 Getting bitten by bugs isn't only irritating, it can be pretty damn bad for your health too. Dengue fever, malaria, Japanese encephalitis, Lyme disease and West Nile virus are all transmitted by bugs. Hell, the little critters can even infect you with Bubonic plague. As the weather warms up, inviting you to go outside and bare some flesh, mosquitoes, ticks, fleas and flies are patiently licking their lips (well, they would be if they had lips) in anticipation of the coming feast. Don't be their next meal, protect yourself against itchy bites and diseases with the Sasquatch guide to natural bug repellent and protection.
Wellcome Foundation Archives "Advertisement for Sketofax insect repellent" CC 4.0
Dastardly DEET
Chances are you have probably at used tropical strength insect repellent that contains diethyltoluamide, otherwise known as DEET, at some point. This chemical was developed by the US Army after their experience of jungle warfare in the Second World War. As good as this stuff is at putting bugs off at the mere sniff of you, it's toxic. While exposure to DEET is better than contracting malaria, it's such a strong solvent that it will quickly strip the lacquer from your girlfriend's manicured nails. Why cover yourself in a toxic solvent when there are plenty of natural alternatives for getting bugs to leave you alone?
Burn Baby Burn
Throughout history people from across the world have burned things to try and repel insects. In the US, Native Americans would torch fringed sagewort to ward off bugs, and in ancient Rome herbs like black cumin were burnt to keep insects away. Perhaps the longest used insect repellent is the seed coating of pyrethrum daisies, favored by Persian traders millennia ago, which is still found in the billions of mosquito coils sold worldwide each year.
Related Posts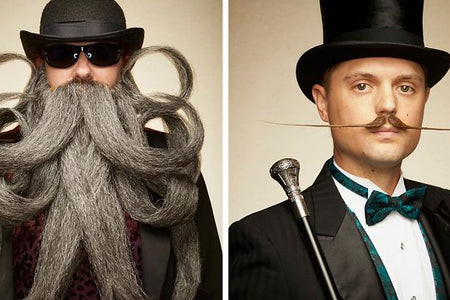 Mon, Sep 18, 2023• Squatch Men: Lifestyle
In case you missed it, the World Beard and Mustache Championship is a thing and it's every bit as f-ing glorious as you can imagine. Every year, be...
Read More
Recent Posts