Mon, Oct 19, 2015• 11:30• Man Stuff
Movember Rules: Trends, Facts and How to Get Involved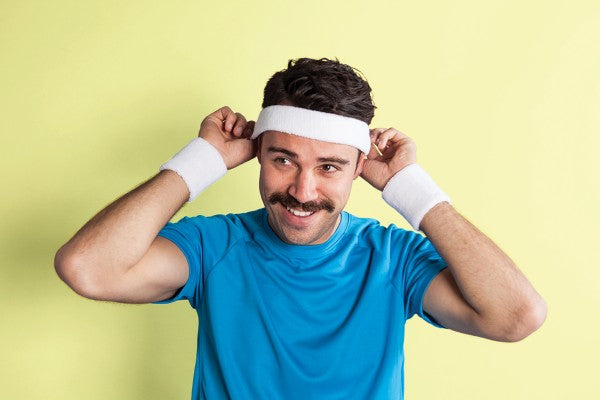 The hairiest month of the year is almost here. What is it you ask? Movember, of course! During the month of November, guys are encouraged to wear their beards or mustaches proudly for a good cause.
This "hairy movement" of sorts is the brainchild of The Movember Foundation, a global organization that's made it its mission to invest in programs that address prostate cancer, testicular cancer, poor mental health and physical inactivity in men.
"Now more than ever we need to increase awareness of the state of men's health. Too many men don't talk, don't take action and die too young," said Mark Hedstrom, U.S. Country Director at The Movember Foundation. "The Movember Foundation's aim is to not only start conversations about testicular and prostate cancer, poor mental health and physical well-being but encourage men worldwide to prioritize their health."
TRENDS
From a full-on Magnum P.I. to Grizly Adams, no facial hair is off limits. Heck, go wild with it if you dare! Look at it this way. For 30 days your facial hair basically turns you into a walking, talking billboard for men's health.
FACTS
According to the foundation, more and more men are dying far too young from preventable diseases. The stats speak for themselves:
• Poor Mental Health: Every day 87 men commit suicide in the United States translating to 31,755 deaths each year, almost the capacity of a college football stadium. Additionally, each year, 1 in 4 adults will experience a diagnosable mental health problem.
• Prostate Cancer: In the U.S. a man dies every 19.1 minutes from prostate cancer and a new case occurs every 2.4 minute. In 2015, an estimated 220,800 American men will be diagnosed with prostate cancer, which has become the second most common cancer for men in the U.S.
• Testicular Cancer: While there is a 95% cure rate for testicular cancer, for 1 in 20 it's still a death sentence. That is too many. Furthermore, the incidence of men diagnosed with testicular cancer has doubled over past 50 years and this year an estimate of 8,430 men in the U.S. will be diagnosed.
• Physical Inactivity: More than one-third of American men over age 20 are obese. Physical inactivity is also fourth leading risk factor for global mortality.
MOVEMBER RULES: HOW TO GET INVOLVED
During the month-long Movember campaign, men and women are encouraged to initiate conversations as well as raise money for causes that support breakthrough men's health programs throughout the globe.
To learn more about the men's health programs The Movember Foundation is funding visit, click here. Supporters can help make a difference by signing up to give at Movember.com. Once registered, you can help become part of the global movement and can utilize their personalized fundraising page to get friends, family, and colleagues to donate to their efforts.
According to the foundation, just by participating, millions of men and women will be helping to save lives. Connect with Movember on Facebook, Twitter, YouTube, flickr and Instagram. To follow the campaign on social media, use the hashtags #Movember and #MOVE4Movember.
Related Posts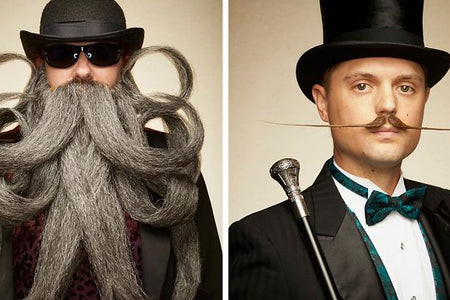 Mon, Sep 18, 2023• Squatch Men: Lifestyle
In case you missed it, the World Beard and Mustache Championship is a thing and it's every bit as f-ing glorious as you can imagine. Every year, be...
Read More
Recent Posts