Tue, Jun 02, 2015• 10:00• Natural Living & Health
Odell Brewing Co. Shower Beer Pairing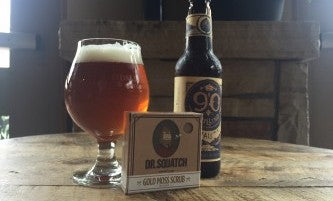 Recently, Team Squatch had the distinct privilege of visiting Odell Brewery Co. for a Dr. Squatch Shower Beer Pairing.
For those of you who don't know what a shower beer is, get to know it.  I can guarantee it will become the new best part of your day.
The hot water from the shower spraying your body, mixed with a cold beer going down the tube, is only further enhanced by pairing the experience with one of our natural soap bars.
Greeted right away by our own Odell beer saint, Amanda.  We felt like we were visiting old friends straight from the start. The camaraderie amongst the co-workers at Odell's is a blast to watch in action, and right away you could tell it was a company you wouldn't mind working for.
Odell Brewing Co. has the feel of a homegrown company who not only cares about making amazing beer, but also about creating an atmosphere for customers and employee's that's genuine, caring and fun.
The Pairing
Beer: 90 Shilling
From the Odell website: "We introduced 90 Shilling, our flagship beer, at our opening party in 1989. For a while, we'd been wondering what would happen if we lightened up the traditional Scottish ale? The result is an irresistibly smooth and delicious medium-bodied amber ale. The name 90 Shilling comes from the Scottish method of taxing beer. Only the highest quality beers were taxed 90 Shillings. A shilling was a British coin used from 1549 to 1982. We think you'll find this original ale brilliantly refreshing, and worth every shilling."
Steeped in class from the name alone we were drawn.  Upon sippage we were immediately drawn to the simple crispness followed by complexities and notes lingering just enough to keep you coming back for more.
Soap: Gold Moss Scrub
The sweet and subtle aroma of Gold Moss was the perfect match for the grounded, caramel hints we were picking up from 90 Shilling.  We knew it was the right call, so we made it…. and then we pet a puppy.
Many thanks to the Odell team for showing us such a good time!  Order some 90 Shilling online right now, here, or check out their beer finder to see if it's available near you.  Pick up a Gold Moss bar, here.
Adorable Puppy.
Related Posts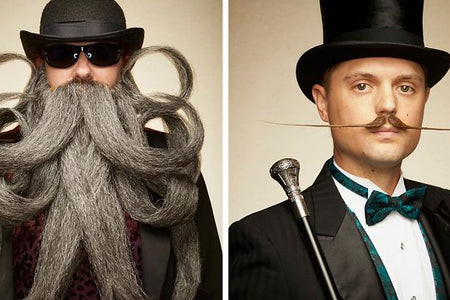 Mon, Sep 18, 2023• Squatch Men: Lifestyle
In case you missed it, the World Beard and Mustache Championship is a thing and it's every bit as f-ing glorious as you can imagine. Every year, be...
Read More
Recent Posts