Tue, Sep 01, 2015• 06:00• Natural Living & Health
Olive Oil: A Miracle In Skincare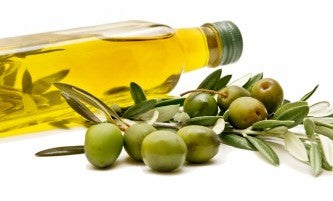 Just like some families use Windex for everything (as in My Big Fat Greek Wedding), my family used olive oil. From dry skin patches to an itchy scalp, soap containing olive oil has been in every one of my bathrooms and near every sink for decades.
Olive oil has been around for over 5000 years as a food, digestive, and topically as skin care, the age old wisdom of its benefits has been passed down. Today, Dr. Squatch is one of the few companies that uses natural and healthy ingredients such as olive oil to promote a healthy lifestyle. Here are some of the many health benefits of olive oil for your skin.
Moisturizes Skin
One of the lesser known chemicals in olive oil is linoleic acid. In this case, everything olive oil does would be little help without linoleic acid. This compound prevents water from evaporating, so if you put olive oil on your skin, it keeps in moisture and all of the other vitamins and minerals olive oil contains.
Vitamins A and E also work as moisture shields. These two vitamins help soften skin and reduce the appearance of imperfections on the skin while keeping skin looking both smooth and supple.
Battling Free Radicals and Skin Conditions
Olive oil once again succeeds in helping you feel better inside and with the help of phenolic compounds. Polyphenols help neutralize damaging free radicals which are known to cause skin aging and cancer. If you have a lot of olive oil in your diet, high consumption is believed to protect against different cancers as well as coronary heart disease. As a topical application, polyphenols have been applied to the skin to treat contact dermatitis, atopic dermatitis, eczema, rosacea, burns, and a half dozen other skin damaging conditions.
Olive Oil and Your Skin
There are plenty more benefits olive oil has for skin,  for instance, if you're out of shampoo and want moisturized hair, soaps with olive oil lock in moisture and promote scalp health. Alongside treating and preventing razor burns, Olive oil is a natural sunscreen that can be used to treat sun burns. And, if you're not happy with your nails, olive oil moisturizes and revitalizes damaged cuticles.
Overall, olive oil is a good source that helps your body inside and out and a fantastic ingredient in everything from Dr. Squatch soap to pasta dishes. So whether you digest it, soap up with it, or just use some quick olive oil on your hands, you can't go wrong with olive oil.
Sources:
http://www.tandfonline.com/doi/abs/10.1080/10408690290825529#.VckPRfl7yYM
http://link.springer.com/book/10.1007/978-1-4614-7777-8
http://www.tandfonline.com/doi/abs/10.3109/15569527.2011.614669#.VckPefl7yYN
https://en.wikipedia.org/wiki/Olive_oil
http://www.floridaconcerts.org/soap-making-the-old-way-with-wood-ash.htm
Photos in body of article courtesy of Lark LeClear.
Related Posts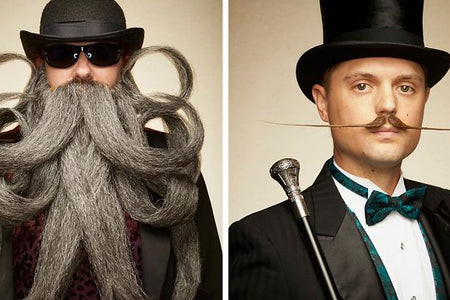 Mon, Sep 18, 2023• Squatch Men: Lifestyle
In case you missed it, the World Beard and Mustache Championship is a thing and it's every bit as f-ing glorious as you can imagine. Every year, be...
Read More
Recent Posts