Tue, Aug 04, 2015• 10:00• Natural Living & Health
Olive Oil: Not Just for Cooking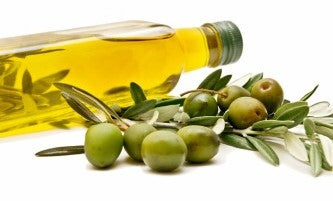 Everyone knows that olive oil is an important component of the healthy Mediterranean diet. But did you know that the properties of olive oil also make it great for your skin? The use of olive oil as a skin treatment goes back thousands of years to ancient times. It was commonly used in many ancient cultures as a cleanser, moisturizer, antibacterial agent, and massage oil. What is it about olive oil that makes it so good for the skin? Read on…
Olive Oil: The Basics
Olive oil is made by pressing olives, the fruit of the olive tree. The oil is extracted over the course of several pressings. The residue left behind is called pomace. There are different grades of olive oil. The finest oils—such as virgin and extra-virgin–are made from the first pressings. Higher quality olive oils are commonly used in cooking. Less pure grades of olive oil are perfect for soap making. In fact, many soap manufacturers prefer using pomace in soap. An olive oil soap made from pomace will often have a greenish color. Soap made with olive oil is also known as castile soap.
The Good Stuff in Olive Oil
What are the scientific properties of olive oil that make it so good for the skin? Olive oil contains several key antioxidants, including vitamin E. Antioxidants protect skin cells from free radical damage and promote cell growth and repair. The healthy monounsaturated fats in olive oil are what make it such an important part of a healthy diet; they are also why it is so good for the skin. Besides replenishing moisture in the skin without clogging pores, the compounds found in olive oil are also believed to have wound healing properties and be beneficial in the treatment of skin conditions like dermatitis, psoriasis, and acne.
Olive Oil Skin Care Products
People have applied "straight" olive oil to the skin for centuries. Today, it is easy to find high quality skin care products made with olive oil, so you don't have to raid the pantry for it. Try a bar of olive oil soap if you have dry, irritated, or sensitive skin. Olive oil soap can be made with just olive oil and a lye mixture. It can also be combined with other ingredients like coconut oil. Olive oil can also be found in skin moisturizing cream and lotion, shampoo and conditioner, and skin treatments like nail and cuticle oil, eye cream, anti-aging serum, and lip balm.
In fact,o live oil is a base oil in all of our soaps here at Dr. Squatch. So go ahead, indulge yourself like the ancient Romans. Olive oil is a tried and true skin care product for the ages.
http://www.globalhealingcenter.com/natural-health/benefits-of-olive-oil-for-skin/
http://health.howstuffworks.com/skin-care/information/nutrition/antioxidants-affect-skin.htm
Related Posts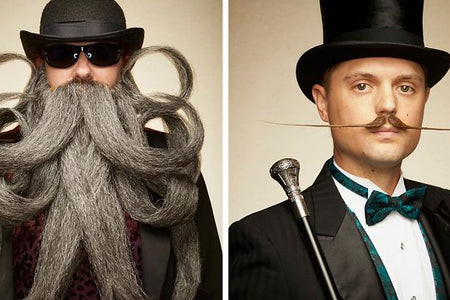 Mon, Sep 18, 2023• Squatch Men: Lifestyle
In case you missed it, the World Beard and Mustache Championship is a thing and it's every bit as f-ing glorious as you can imagine. Every year, be...
Read More
Recent Posts