Thu, Apr 23, 2015• 10:00• The Great OutdoorsUltimate Guides
Spring Guide to Camping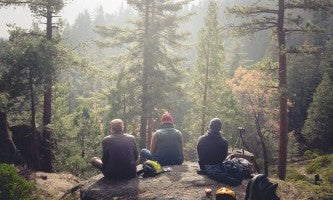 Winter is finally over and now Mother Nature beckons the adventurous once more to wander into the great outdoors, but do not leave home unprepared. Here at Dr. Squatch we've collected together some indispensable kits that you should take with you on your next spring camping venture into the wild. Consider it our ultimate spring guide to camping.
BioLite Camp Stove
All this little camping stove needs is tinder and twigs for fuel, and its internal fan creates hyper efficient flames. The heat it creates can easily cook a meal or brew up a warming hot drink. At the same time the burning wood is creating electricity to charge a built-in battery, so you can connect and charge up your gadgets via the USB port. Genius. $129.95 here.
Stanley Mug
You'll need something to drink that morning coffee from, and to keep it warm for longer the Stanley Mug does a fine job. It also works the other way round, keeping drinks icy cold for up to 20 hours. Its stainless steel and double wall vacuum construction comes with a lifetime guarantee. $25 here.
Dr. Squatch Pine Tar Soap
You're going to get dirty out there, so when you shower off you'll need some soap to rinse off that muck and sweat. Pack a bar of Dr. Squatch Pine Tar soap for a fresh forest scent and natural ingredients. The foam you'll be washing off will feel right at home in the woods, as will you. $6 here!
Naturalist Curved Hatchet
Chopping up tree branches for a roaring campfire will be a hell of a lot easier with this naturalist curved hatchet. Its 18" American Hickory handle is plenty to grip onto when hacking away at some timber, and the hand forged hatchet is as tough as they come. $45 here.
Petzl Tikka RXP
The Petzl Tikka RXP lets there be light when the darkness falls. This is a head torch with a difference though, as it has a sensor that automatically adjusts the light output depending on conditions, so your hands are kept free. Its range starts at 7 lumens all the way up to 215 lumens and it can be recharged using USB, so you can plug it in to the BioLite Camp Stove. $99.95 here.
Triple C Designs Walnut Speaker
Perhaps you make your own music while camping, but if not make sure you have a song to sing along to around the campfire. The Triple C Designs Walnut Speaker will fit in perfectly with your natural surroundings, after all it's just a small wooden cube. The battery lasts for 4 hours and can be recharged through a USB cable, making it another one for the BioLite Camp Stove. $29 here.
Roo Hammock

 

+ Python Straps
Rig up the Roo hammock with a set of Python straps and you have yourself a bed for the night, or just a place to lie back and relax after a heavy morning trek. All you need are a couple of trees around 10 feet apart to assemble a comfy resting spot in no time. $99 (hammock) + $29 (straps)
True Utility FrameWork Mini
Every camping trip needs a multitool, and the True Utility FrameWork Mini is a minimalist's dream. When folded up it's incredibly small, but it opens up like eagles wings with all the essentials you need. Screwdrivers, can opener, knife, pliers, file, bottle opener and the list goes on. Solid stuff. $19.05 here.
Barajas Backpack
Pack it up and get off the beaten track with the Barajas, a backpack that is big enough for what you really need, and small enough so that you don't pack the things you don't. It's made from premium 19oz waxed canvas, topped off with real leather straps and brass clips, all made in the USA. $245 here.
Pocket Shower
No matter where you are, take a shower with you. This simple bag weighs next to nothing when empty, and all you have to do is fill it up with freshwater when you pass a lake or stream. Tie it up to a tree branch just above your head and voilà, it's time for a scrub. $32.95 here.
Banner image thanks to: "Lake Hauea Campsite, New Zealand" by Megan Simpson is licensed under CC BY 2.0 / Edited
Related Posts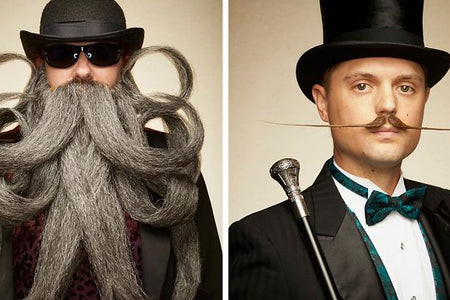 Mon, Sep 18, 2023• Squatch Men: Lifestyle
In case you missed it, the World Beard and Mustache Championship is a thing and it's every bit as f-ing glorious as you can imagine. Every year, be...
Read More
Recent Posts