Fri, Jan 22, 2016• 00:00• Ultimate Guides
The Soap Scum Menace

Aptly named soap scum is a vile nemesis mankind has been battling since we began bathing indoors. For some, feeling the press of a losing battle, the temptation to return to showering under waterfalls and bathing in river eddies — actually that sounds delightful — grows with each new layer of scum on their shower door. What is soap scum? Why does it intrude upon our tranquil hygiene rituals? What can be done to turn the tide and claim our victory?
Related Posts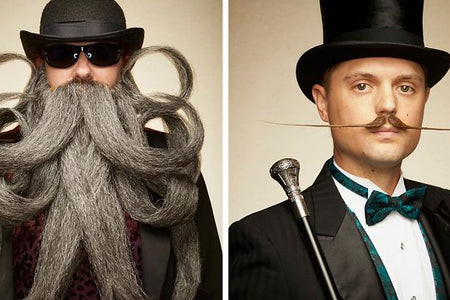 Mon, Sep 18, 2023• Squatch Men: Lifestyle
In case you missed it, the World Beard and Mustache Championship is a thing and it's every bit as f-ing glorious as you can imagine. Every year, be...
Read More
Recent Posts