Thu, Jul 02, 2015• 10:00• Squatch Men: Lifestyle
Squatch Gives High Fives for a Good Cause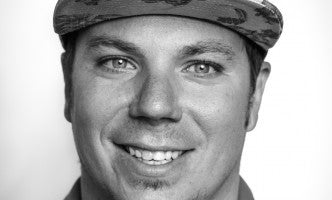 High Fives Non-Profit Foundation, based in Truckee, CA, became an official 501c.3 non-profit on January 19, 2009. Founded by Roy Tuscany, the Tahoe-based Foundation supports the dreams of mountain action sports athletes by raising injury prevention awareness while providing resources and inspiration to those who suffer life altering injuries.  They have aided in the recovery of over 82 athletes from 20 states.
The Interview
1. How did the High Fives Foundation idea originate?
On April 29, 2006 I suffered a devastating spinal cord injury while training in Mammoth Mountain, CA, rendering my lower body paralyzed immediately after the accident. After having high hopes of becoming a world class professional skier, I then had to relearn everything in my life from the ground up. A truly life-altering experience, I eventually began making great progress. With the help of strong personalities, positivity, and high fives all around me, I stepped into skis and loaded the lift at Sugar Bowl for the first time in March of 2008. The encouragement and positivity I received during my recovery inspired me to start a foundation to help others with similar experiences.
---
2. Can you tell us about one severely injured athlete case that has been meaningful to you?
Wow, we have helped 79 athletes through the recovery process but I would have to say that Jocelyn Judd has been one of the most powerful. As she states in upcoming video documentary of her recovery, she states that High Fives was her lottery ticket to recovery. We were able to provide a large grant to get her into the best spinal center in the country, when Insurance said NO, we said YES. Jocelyn, 1-year post injury has returned to all the sports she did before her injury and is making positive strides everyday.
3. What excites you the most about the next 10 years for The High Five Foundation?
Becoming a National Non-Profit with chapters in all major Mountain Towns across the country and building our Marine to Mountain Program, bringing wounded solider-athletes back to snow.
---
4. What one thing would you tell people to do to prevent injuries participating in mountain sports?
That #HELMETSARECOOL.
5. If you had one perfect day to spend with a friendly Sasquatch, what would you do?
I would want to go around to camp-sites and steal people's picnic baskets, be like Yogi the Bear but with Sasquatch.
---
6. What's your relationship to your body odor?
With the drought in California, I am trying to conserve as much water as possible by limiting my showers, so, I need a powerful soap to keep the odor down.
7. How can people help out High Five Foundation?
Give out High Fives on a daily basis, it is impossible to not be STOKED when giving another person a High Five. Follow us on social media and spread our mission through your social networks.
---
Want to know how to give back? You can visit the High Five Foundation HERE or on Facebook.
Related Posts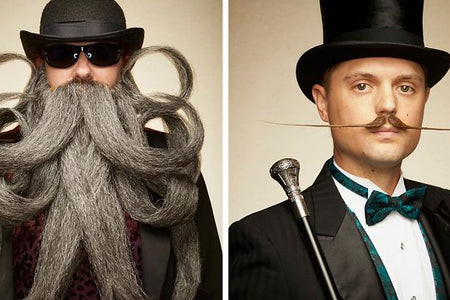 Mon, Sep 18, 2023• Squatch Men: Lifestyle
In case you missed it, the World Beard and Mustache Championship is a thing and it's every bit as f-ing glorious as you can imagine. Every year, be...
Read More
Recent Posts