Fri, Apr 23, 2021• 08:30•
The 10 Best Spring Hikes In The US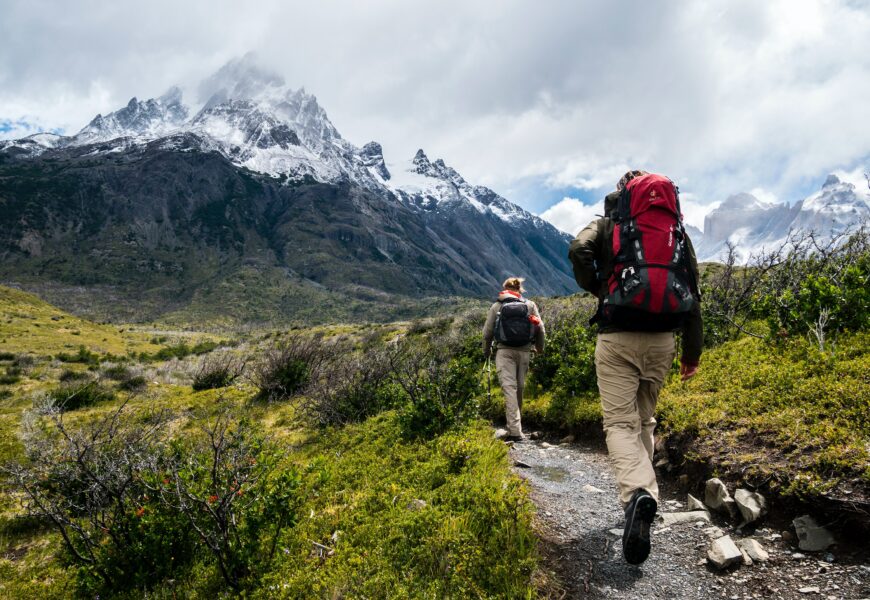 You hear that off in the distance? What's that wonderful siren song? Yessss, it's the sweet sound of Mother Nature calling your name. What better way to kick off your Spring than with a few of the best hikes in the US. Whether you're hitting the road for some serious trekking or heading out somewhere local, we've got some of our favorite picks mapped out for ya. Pack up, let's go!
Upper Yosemite Falls – Yosemite National Park, CA
Yosemite's hikes are legendary and there are a ton of great ones to choose from. We like this one because of the incredible views of the falls and Spring is the perfect time to catch them as the ice from winter has begun to melt, fueling the falls. This rigorous 7.2 mile hike offers plenty of scenic views, including Colombia Rock, the iconic Half Dome, and Sentinel Rock.  MORE INFO
Sliding Sands Trail – Maui, HI
You want to see a volcano right? Yeah, we thought so. Head out to Haleakalā National Park and take on the 11-mile out-and-back Sliding Sands Trail. This moderate-to-challenging hike starts with a descent and finishes with a climb on the return, and the otherworldly Mars-like landscape and volcano views do not disappoint. MORE INFO
Maroon Lake Scenic Trail – Aspen, CO
They're just something about the Rockies. Easily one of Colorado's most popular and most photographed landscapes, you'll definitely appreciate why once you hit the trail.  There are multiple hikes in the area, from easy two milers to 14,000+ foot peaks, so you've got a range of options depending on your appetite and fitness levels. MORE INFO
Angels Landing – Zion National Park, UT
Yeah, you've probably seen shots of Zion on Instagram but the area is worth the trek and Angel's Landing might be the most incredible hike in the US. It's difficult and remote but your efforts will be rewarded with absolutely insane narrow cliff paths and striking red rock landscapes. Plan to camp and make the journey truly memorable. MORE INFO
Cascade Mountain – Keene, NY
Easily accessible for both New Yorkers and New Englanders alike, Cascade Mountain in upstate New York is great for beginners or advanced hikers. This lush, 4.2-mile hike offers killer views of New York's mountainous landscape and Lake Champlain. MORE INFO
The Lighthouse Trail – Palo Duro Canyon, TX
Known as "The Grand Canyon of Texas" Palo Duro Canyon State Park has a wealth of beautiful landscapes to explore but the 5.4-mile hike out of The Lighthouse stands above the rest. Bring a good amount of water and enjoy the amazing views of this striking and unique geological formation. MORE INFO
Tall Trees Grove – Redwood National Park, CA
Home to some of the tallest trees on earth, Redwood National Park is a must-see spot and Tall Trees Grove is our favorite hike there. It's tougher to get into than a damn nightclub as park officials only let in a limited number of cars each day for preservation reasons, so plan ahead and get to the Kuchel Visitor Center early. The hike is almost 8 miles long out and back and just getting to the trailhead requires a 45-minute drive, but we promise you the experience is worth the journey. MORE INFO
South Kaibab Trail – Grand Canyon, AZ
Speaking of the Grand Canyon, how about a hike there too? One of the country's most breathtaking natural wonders, its vistas are one of the few acceptable excuses for a man to cry according to Ron Swanson. There are a ton of great hikes around the Grand Canyon, but the South Kaibab Trail is the number one must-do trail in the South Rim of Grand Canyon National Park if you really want to make the most of your day. MORE INFO
Los Liones Trail – Los Angeles, CA
If you're looking for a low-key LA hike, skip the "Influencers" and D-List celebs at Runyon Canyon (unless that's your vibe, in which case, do you fam) and head west to Los Liones. This roughly 3-mile out and back trail is relatively easy but you'll be rewarded with incredible 180-degree views of the entire LA coastline and far fewer reality show stars. MORE INFO
Neahkahnie Mountain – Arch Cape, OR
If you're ready to experience the rugged seaside peaks of your dreams, Neahkahnie Mountain is it. Located in Oswald West State Park, this 2.7-mile hike is short but tough, and t's worth it for the incredible scenery of the Oregon coast. MORE INFO
Related Posts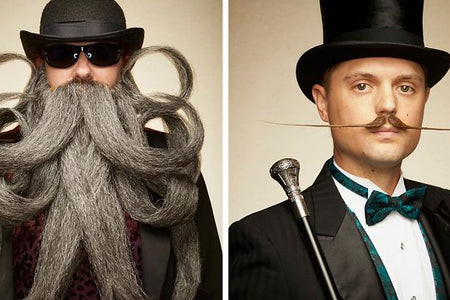 Mon, Sep 18, 2023• Squatch Men: Lifestyle
In case you missed it, the World Beard and Mustache Championship is a thing and it's every bit as f-ing glorious as you can imagine. Every year, be...
Read More
Recent Posts