Tue, Nov 17, 2015• 21:30• Ultimate Guides
The Ultimate Holiday Gift Guide for the Adventurer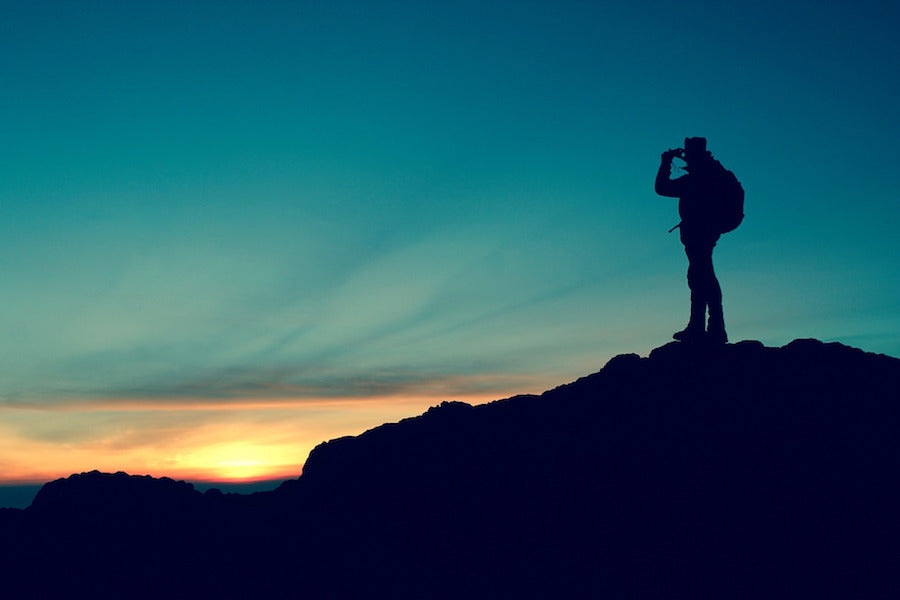 Darker nights draw in and the frosty air bites, but the winter isn't all doom and gloom. Let's not forget the holidays are coming to cheer us all up, so chin up and look on the bright side. Fresh powder on the mountains, crisp blue sky mornings and crackling log fires are all just around the corner. To make things even better, we're taking the pain out of choosing the perfect gifts for your intrepid family and friends with our handpicked list of explorer essentials.  Let's take a look at our ultimate holiday gift guide for all things adventure.
Poler Stuff Ranger Anorak
It's going to rain, it's going to snow, so a jacket that keeps you dry and warm is worth its weight in gold. The Poler Stuff Ranger Anorak blends top notch materials like its Poler Vortex 10K waterproof shell and Thermastuff insulation with an understated style, making it perfect for the city as well as the wild. $131.95 here.
Grayl Water Purifier
When your only source of water is from a pond in the Rockies or straight from the tap in India, a Grayl will make that water safer to drink. Fill the container, press down on the filter (just like a french press) and voilà! Within 30 seconds you can chug that water down without having to worry about any nasty viruses, bacteria, chemicals or toxins. $89.95 here.
Dr. Squatch Gift Box
Hot showers are going to become one of the finer pleasures in life as the temperature plummets, and scrubbing up with a bar of Dr. Squatch soap can only multiply the enjoyment. Choose from nature-inspired scents like Pine Tar and Spearmint Basil, and lather up with nothing but natural goodness. $42 here.
Rocky Mountain Underground Limited Edition Lager Climax Skis
What to do when you open the front door to find you're snowed in? Clip into a pair of all-mountain skis, just like this handcrafted pair created by the guys at Rocky Mountain Underground. These lightweight skis are built to take on any terrain, and a portion of the sales are donated to the Protect Our Winters organization, who work to keep our winters white. $419 here.
Irish Setter Reserve Boots
For men who are on their feet all day, a solid pair of comfortable boots will make a world of difference. Enter the Irish Setter Reserve, combining Trout Brook leather, a GORE-TEX lining and a Vibram Sierra sole with the finest craftsmanship and an iconic style. Boots don't get much better than this. $379.99 here.
Hozuki Lantern
Spreading light to those dark winter nights, the Hozuki Lantern has an unmistakably natural feel. This LED lantern flickers in the wind just like a candle, and turns off by itself when everyone around is sleeping soundly. Hang it from a tree branch or stand it up on a rock, the Hozuki Lantern will blend in perfectly. $99.95 here.
Marmot Work Gloves
Whether you're collecting fire wood in the forest or throwing a few snowballs in the park, a pair of Marmot Work Gloves will keep your mitts toasty. Combining hard-wearing material with a simple style, these gloves are built to last and won't let you down when you need them most. $40 here.
Dr. Squatch Cologne
If you could sniff adventure if would probably smell a lot like Dr. Squatch cologne. Choose from Driftwood or Hemlock Trail, each a delicately crafted scent combining a blend of essential oils to create an undeniably outdoorsy and masculine fragrance. Give the natural scent of the wild for the holidays with cologne from Dr. Squatch. $42 here.
Pendleton Limited Edition Blackfern Surfboard
For wave riders prepared to brave the frigid winter seas, the Pendleton Limited Edition Blackburn Surfboard is a bespoke handcrafted ride built to perform in a wide range of conditions. This custom single fin surfboard is shaped close to the chilly shores of the Pacific Northwest, by master shaper Mike Hall from Blackfern Surfboards. $1150 here.
Dohm Classic Stripe Hat
Dohm knits all of their woolen hats at an old knitting mill overlooked by the Colorado Rockies, creating handcrafted headwear with natural fibers and a keen eye for detail. The Classic Stripe Hat blends fine Merino wool with a Polartec fleece lining, guaranteed to take the chill off your noggin. $34 here.
Related Posts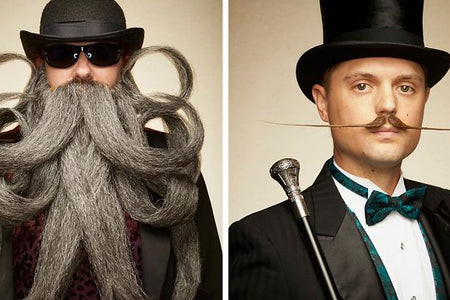 Mon, Sep 18, 2023• Squatch Men: Lifestyle
In case you missed it, the World Beard and Mustache Championship is a thing and it's every bit as f-ing glorious as you can imagine. Every year, be...
Read More
Recent Posts