Wed, Oct 21, 2015• 07:30• Grooming & Personal CareMan Stuff
The Wonderful World of Beer Soap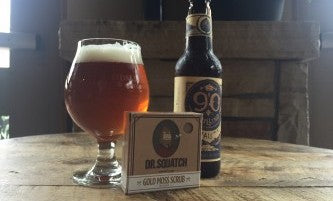 If you've heard of beer soap but never tried it, I'm sure you're imagining a guy pouring his favorite lager into a batch of concocted ingredients, but that's not exactly what beer soap is about. When you add beer to create soap, something magical happens. And it's not something a soap buff (or someone soaping in the buff) can possibly forget.
Using beer instead of water, beer soap offers a light scent with natural ingredients. And surprisingly enough, the beer in beer soap has some added health benefits. Whether you're looking for something that moisturizes, fights acne, or repairs hair, beer soap has a bit of something for everyone.
The Scent
The taste of beer translates to a much lighter scent in the soap, and for that reason many soap aficionados enjoy adding honey, oats, blueberries, and essential oils into the soap mix. For instance, if someone were to use a chocolate stout for soap making, a touch of vanilla could be added as a compliment to the chocolate undertones.
The Feel
If you've ever cleaned up spilled beer, you know how sticky it gets. However, beer soap isn't stick at all. Perhaps it's the fact that beer soap requires no extra ingredients including preservatives that makes the bar have a surprisingly smooth and milky feel. Whatever the reason, it's a good feeling knowing that your hands aren't going to stick to each other after you've washed your hands.
It Lathers
Some commercial soaps lather well but use dangerous chemicals. Some artisan soaps (not including Dr. Squatch) don't lather enough, making soaping up and shaving difficult. Beer soap, however, is the happy medium between the two. While it is made with natural ingredients, beer soap is known to create a welcoming and frothy lather that allows for a closer shave while moisturizing the skin.
It Moisturizes and Fights Acne
In fact, beer soap packs a big punch when it comes to moisturizing. Hops, an ingredient in beer, contains skin softening amino acids which can soothe irritated and inflamed skin. The brewer's yeast in beer acts as an antibacterial agent, great for combating acne. Beer also contains vitamin B and other essential vitamins which further moisturizes the skin.
Hops, an ingredient of beer
Hair and Beer Soap
For the men out there who use soap in place of regular shampoo, you're in luck. Beer soap lathers well and is a healthy alternative for your hair. The B vitamins repair and restore the look of hair. The amino acids help coat and repair your hair while repairing your skin. More minerals in beer soap help add shine and moisture to the newly repaired hair.
Beer Soap Is Here To Stay
Beer soap is simply of one of the many hygiene products that can truly be considered one of a kind. The soap has an artisan touch that can only be rivaled with other artisan natural soaps. It provides a healthy and natural concoction that provides a light and inviting scent without being too floral or feminine.
After reading this article, maybe you're still imagining a guy pouring beer into a concoction to see what happens. But don't let that deter you! There's a whole wonderful world of beers available for every unique palate, and there are plenty more possibilities for artisan beer soaps. It's only a matter of choosing the right one for you.
Sources:
http://www.esquire.com/style/a16276/beer-soap-13747485/
https://sweetteaapothecary.wordpress.com/2012/09/04/beer-soap-exists-and-it-is-a-delight/
http://www.greatcakessoapworks.com/handmade-soap-blog/index.php/how-to-make-beer-soap/
http://www.soaprecipes101.com/homemade-soap-recipes/beer-soap-recipe/
http://purenaturegr.blogspot.com/2012/08/handmade-beer-soap.html
http://thethirstywench.com/2011/05/18/currently-lathering-taking-a-look-at-beer-soap/
Related Posts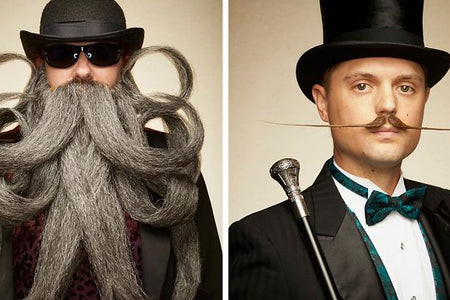 Mon, Sep 18, 2023• Squatch Men: Lifestyle
In case you missed it, the World Beard and Mustache Championship is a thing and it's every bit as f-ing glorious as you can imagine. Every year, be...
Read More
Recent Posts