Thu, Jan 02, 2020• 09:00• Ultimate Guides
2019 Year in Review | Best & Funniest Memes 2019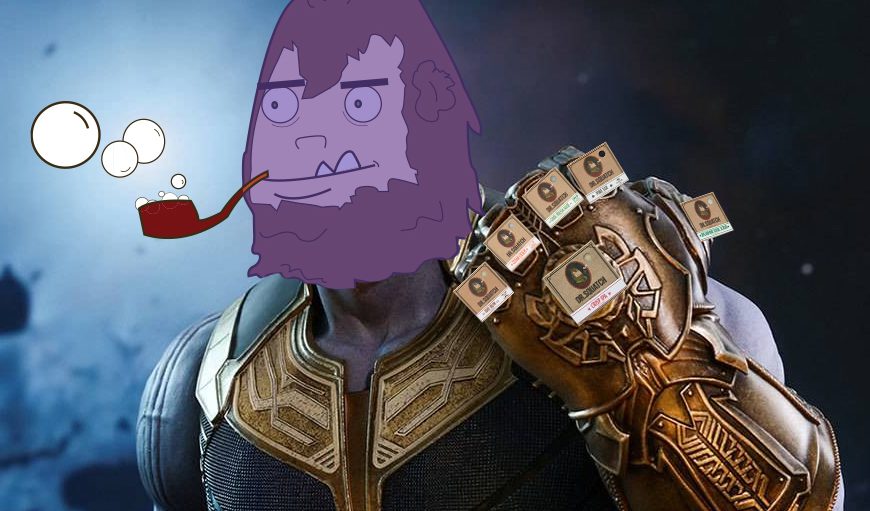 2019 has come to an end but before turning our attention to our resolutions for 2020, we take the time to reflect on the best memes of 2019.
Reflecting on 2019
2019 has come to an end, and with it comes the start of a new decade. Before turning our attention to going beast mode on our resolutions for 2020, it's important to take time to reflect on the most important moments from last year. 2019 was a big year in many ways- but for us, it was the year of memes.
Dank meme after dank meme kept us going all year, even through the hard times (like the disappointment of GoT Season 8, the endless repeats of Old Town Road and through yet another Patriots/Brady Super Bowl win).
How could Area 51 and Baby Yoda not solve all your problems?
This is the most important 2019 Year in Review yet – the Dr. Squatch Meme Edition.
The Most Important Moments and Memes of 2019
1. The Egg that Broke the Internet
2019 started off strong. How could we forget the egg that got the most likes ever on Instagram? The previous record, held by Kylie Jenner, was 18 million likes. The egg beat that record when it was posted last January- and now it's been liked over 50 million times.
The Dr. Squatch Egg (although objectively better than the original egg), didn't do as well – maybe we'll be the egg that kicks off 2020?
2. When Dank Snacks Turned into Dank Soaps for Dank Memes
We didn't actually make Pine Tar flavored Squatch Tarts or Slin Jin Wide Boi Briccs – but you never know what surprises 2020 will bring!
I don't know about you, but I'd love to start my day with a Pine Tar flavored breakfast pastry after lathering up in a warm shower with a (natural?) spicy, skin-tingling Slin Jib bar. Sounds like a healthy morning routine to me!
3. But Then We Made Some Ridiculous Soaps for Real…
The internet went wild over Area 51, and Squatch Nation went wild over the intergalactic freshness of our special edition Area 51 soap.
You know it, you love it, Anthony won it during the 12 Days of Squatchmas. We made the thiccest bricc of all time – the giant (actually 54lb) bricc of Pine Tar.
4. Dr. Squatch Thanos, Manlier than Avengers Thanos
Marvel was hard at work with what seems like thousands of movie releases in 2019 . Our personal favorite- Avengers: End Game. Great movie, but mostly just our favorite because the internet went wild with Thanos memes.
Avengers Thanos clearly doesn't use Dr. Squatch, cause Squatch Thanos would win in a battle, hands down.
5. Butts
A universal truth in 2019 and every year (past, present and future):
Big butts are better. Thicc briccs are better.
That is all.
6. Michael Scott Becomes a Dr. Squatch Man
In April of 2019, we heard the worst news of all time (other than hearing that one of your close friends still uses commercial soap). Netflix announced that The Office will be removed from Netflix in 2021.
In 2020, we should cherish the time that we have left and reflect upon Michael Scott's three most important life lessons.
Lesson 1: Real men use Dr. Squatch (see example of how he upped his shower game below).
Lesson 2: Prison Mike didn't know a lot about the rules in prison, but he did know this rule: Don't drop the soap. This is always an important one to follow, especially for gym shower etiquette (and probably for prison, too).
Lesson 3 (and at Dr. Squatch, this is something that we live by): "Don't ever, for any reason, do anything, to anyone, for any reason, ever, no matter what, no matter where, or who, or who you are with, or where you are going, or where you've been, ever, for any reason whatsoever."
– Michael Scott
7. The Ladies Love Us
Women will be more attracted to you if they like how you smell, and they love the scents of Dr. Squatch.
Need we say more?
8. We Dropped Dr. Squatch Hair Care
**Mic Drop**
9. Memes that Illustrate the Effects of Using Dr. Squatch
Here are some real-life examples of what happens when you use Dr. Squatch:
And here's a real-death example (…just go with it) of the effects of using Dr. Squatch:
Looking Ahead: 2020
All in all, 2019 was a pretty good year. We learned a lot (thanks Michael Scott), laughed a lot and got a lot of great memes out of it. Cheers to hoping that 2020 brings the same bounty of dank memes.
Related Posts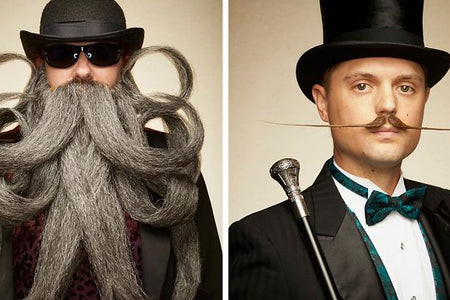 Mon, Sep 18, 2023• Squatch Men: Lifestyle
In case you missed it, the World Beard and Mustache Championship is a thing and it's every bit as f-ing glorious as you can imagine. Every year, be...
Read More
Recent Posts