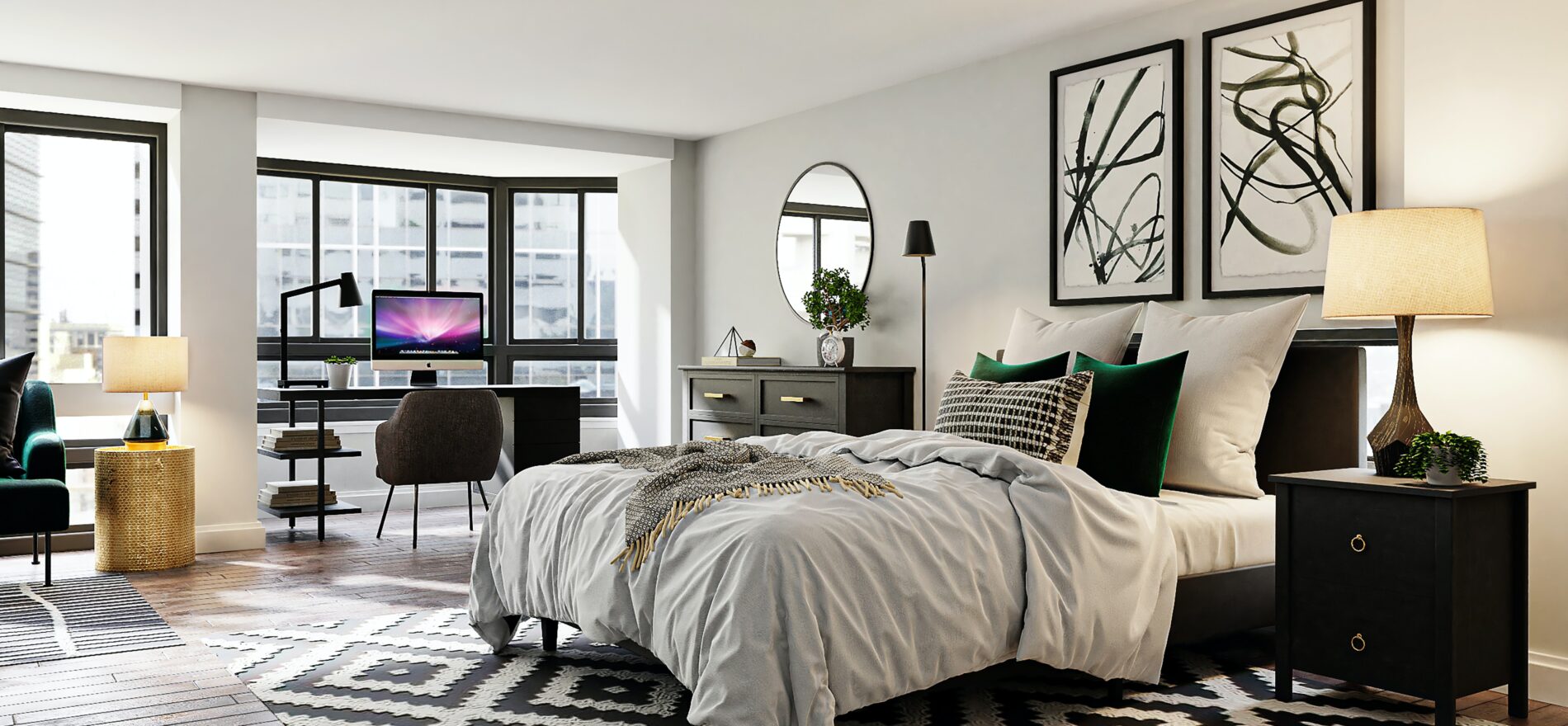 5 Bedroom Upgrades Every Man Needs
If 2020 taught us anything, it's how important having a comfortable, relaxing home or personal space is. Whether you live on your own, with roommates, or with a significant other, no place may be more important than the bedroom. Not only do you spend a ton of time in your bedroom resting, you want to create a space that invites company too, right? A comfortable, stylish bedroom is instantly going to create a more restful, relaxing environment for your best night's sleep and it's going to put your guests at ease and set the right mood. Trust us on this one, it will get noticed and your efforts will be rewarded.
Before we discuss what items you need to have, hopefully, it goes without saying that keeping a neat, clutter-free bedroom is super important. Not only is it better for your own well-being, but a bedroom that's messy or looks like a mental institution is an instant turnoff for anyone else who may be brave enough to enter. That said, let's dive into some bedroom upgrades that every man needs.
Good-Quality Sheets
Fellas, it's time. Once you're post-college, it's time to invest in a decent sheet set up, there's no two ways about it. Maybe it's obvious, but clean, quality sheets and bedding can go a long way – both for you and potential guests. You'll sleep better, and your company will thank you. Plus, thanks to a variety of enterprising entrepreneurs, you no longer have to drag yourself to battle the hordes at Bed Bath & Beyond or Target on a Sunday just for some decent sheets. There are a ton of great brands out there at all price points so whatever your budget is, there's something for you.  Not that those Avengers sheets aren't dope, but it's probably time to step it up a bit. Something to keep in mind: while the true merit of "thread counts" is kind of a myth, you definitely want to invest in something that's high-quality, soft and durable. Design-wise, stick to neutral colors like grays, blues, and/or subtle patterns.
A Proper Mattress
On average, human beings spend 33 percent of our lives sleeping (and uh, doing other things) so why not live it up while you're on your back. Like sheets, finding a great, affordable mattress has become infinitely easier thanks to the magic of the internet, so start there. It's gonna take some research to land on the best brand for you, so plan some time to do some sleuthing. We can't stress enough how important a good mattress is for both sleeping, mental and physical recovery, and, well, the aforementioned other things. Protip: many mattress review sites are a scam or owned by mattress companies, so make sure your research takes into account a range of review sites that are legit.
A Bluetooth Speaker
No matter what kind of mood you're trying to set, a solid speaker is a must-have. Small, portable, and decently loud is the way to go. Don't sweat the price or specifics too much, just go with something unobtrusive. And yeah, play it cool with the music, try some trip hop or low key downtempo electronic music. Usher is great, but maybe a little bit too obvious.
A Scented Candle or Reed Diffuser
Unfortunately (or fortunately), you probably don't know how your place smells. Regardless of whether you forgot your sweaty gym socks in the corner for the past month, or just cooked your weekly 5 lbs. of bacon, your place probably isn't the freshest. Cleanliness is obviously a huge first step in this department, but outside of that you may need an assist. Whatever the state of affairs, it's time to invest in some scented goods. Relax, we're not talking about over-the-top lady candles or scents so strong they make you light-headed, just a few simple options to make your bedroom smell masculine and inviting. The two best options are a good candle and/or a reed diffuser. A candle or two is going to impart a great scent and give you that "on/off" feature so you can light it up whenever needed. A reed diffuser is a jar or bottle of scented oil with wooden sticks that draw up the scented oil and "diffuse" it out into the air. These work great in your bathroom too because they provide a light, consistent scent that's always in the background.
The Right Pillows
Take a hard look at those pillows. Are they flat, paper-thin, and lumpy? Time for an upgrade. Like your sheets and mattress, having comfortable pillows that are in good shape is part of a whole package that's hopefully going to increase your chances at a better night's sleep, better recovery, and a more comfortable environment for you and your guests.
A Downgrade To Consider: Lose The TV
Stay with us here. We spend so much time in front of screens these days. At work, on our phones, watching Netflix, so maybe consider ditching the tv in your room. The bedroom should be about, among other things, resting, unplugging, and recharging. So maybe it's time to consider giving yourself some space to wind down without the continued stream of entertainment? It may take a bit of getting used to and some adjustment to your bedroom routine but give it a shot, we think it's worth it.
With these few simple updates you're going to be well on your way to domestic success, more comfort, and style with ease. So now that we've got the bedroom covered, what are you showering with?
Related Posts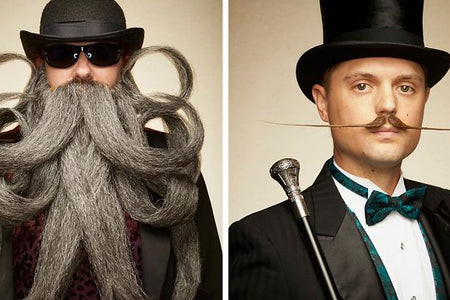 Mon, Sep 18, 2023• Squatch Men: Lifestyle
In case you missed it, the World Beard and Mustache Championship is a thing and it's every bit as f-ing glorious as you can imagine. Every year, be...
Read More