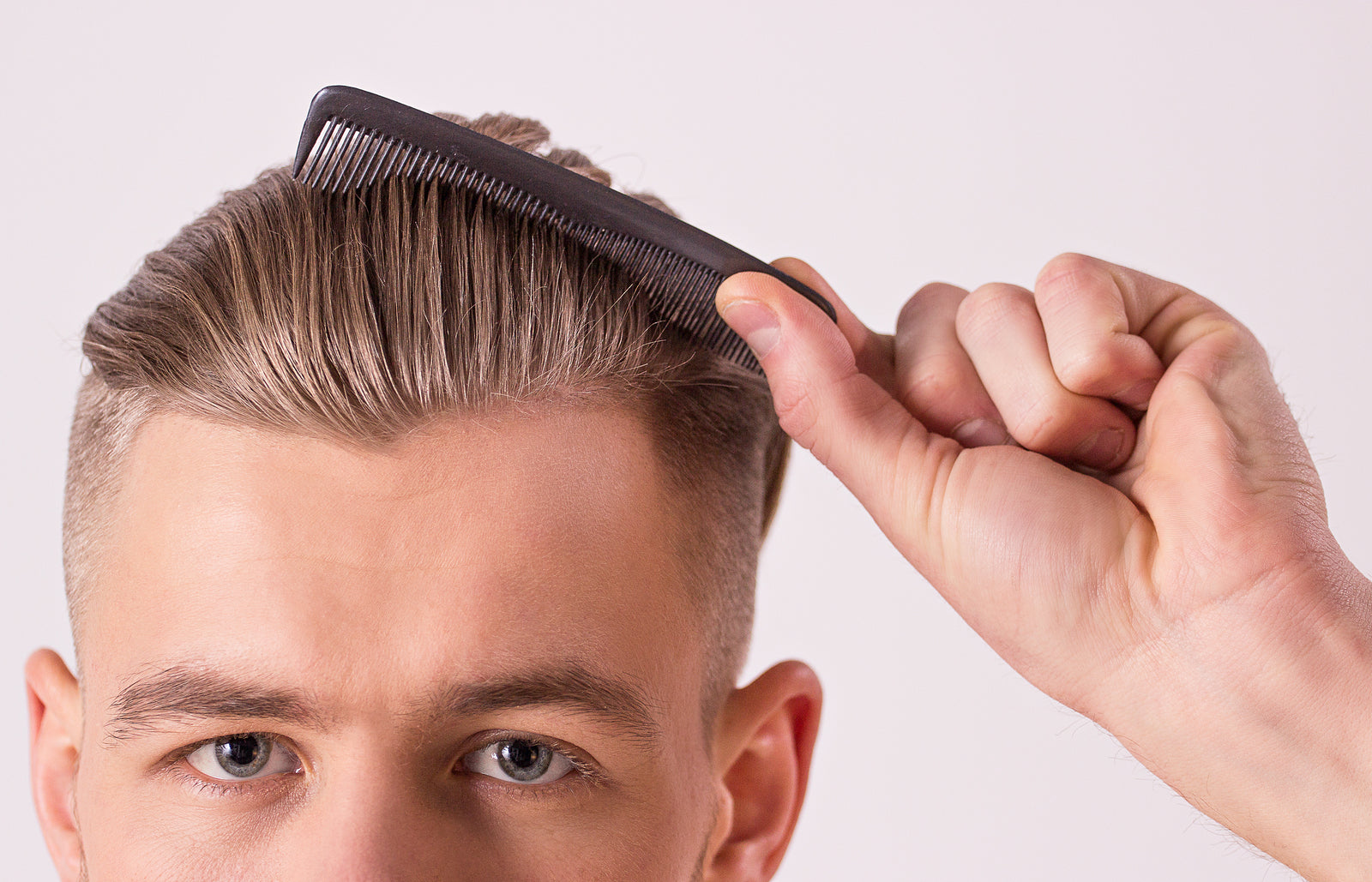 5 Common Men's Grooming Questions, Answered
You've probably got some questions. What's the meaning of life? What mysteries does the universe hold? What the hell happens to that one sock that disappears in the laundry? For real, where does it go? Is there some sort of sock quantum realm that's just filled with rogue single socks from around the world? The great news is we've got answers. Ok, well, answers to some questions that is. So, let's dive into some of the most common men's personal care and grooming questions out there. We've got you covered.
"How do I treat dry skin?" – Brett Nelius, Dr. Squatch Scrub Club
Great question, and a common problem that many men face. It really starts by addressing the root of the problem, using the wrong body wash or soap. Generic body washes and bars are packed with harsh chemicals, like SLS (more on that over here), that dry out your skin and strip the precious oils away as they clean. So, as a first step, using natural soap that's packed with nourishing ingredients and gentle, natural cleansers will make a massive difference. Regular use of moisturizers, especially in the colder months is also key. Finally, stay hydrated. Yup, drinking more water is essential for healthier, less-dry skin. Want a few more tips? Check out this post about fighting dry skin.
How many times a week do men need to wash their hair?
Still washing that manly mane every day? Believe it or not, you shouldn't be. That's right, too much strand sudsing can actually have a negative effect on your hair. Most generic shampoos use harsh chemicals to cleanse and lather and they can strip the natural protective oils from your hair. These harsh chemicals also dry out your scalp and can lead to irritation and dandruff. So, depending on the length and thickness of your hair, washing 3-4 times per week is enough to cleanse and maintain your hair and scalp. Additionally, switching to natural shampoo and conditioner can help ease the effects of shampooing. Because they don't contain any harsh chemicals, natural shampoo and conditioner cleanse and fortify without drying your scalp or stripping your hair of its natural oils. Want a few more tips? Check out this post for all the details you need for proper shampoo strategy.
"What's the best way to properly wear cologne?" – Timothy Lawrence, Dr. Squatch Scrub Club
It probably goes without saying but to start, don't be "cologne guy". You know him, the guy you can smell a mile away and when he arrives your eyes are watering? So tip numero uno, less is more, full stop. Just a single very light spritz (or dab if you're using liquid cologne) is all you need. Outside of that, don't overthink it. Contrary to popular belief, your lower neck/chest area is actually the best place to apply your fragrance. The fragrance will be trapped between your skin and clothes, helping it last longer. Plus, it'll definitely encourage people to come in closer for a better whiff.
"Do I need to trim my beard?" – Mike S. Squatch Nation
Absolutely, 100% yes. More men than ever have beards these days, but beards are a privilege, not a right. So, keeping that face rug in check and looking sharp is part of the gig. The key to a neat, manly beard (we're talking James and Mike here, not Tom Hanks in Castaway) is regular trimming and maintenance. We recommend dialing in the right fade or, at the very least keeping things even and tidy on a regular basis. Not only is it going to lighten the load, but it's going to strengthen the look of your jawline and have women flocking to you like a hunter's bird call.
Should men wash their beards? Should men use shampoo on their beards?
Absolutely. Just like that hair on your head and the scalp underneath it, regular washing of your beard is crucial to keeping it soft, manageable, and your skin healthy and itch-free. You've probably seen a range of different "beard washes" out there but the truth is, you don't need anything more than good natural soap. Beards don't require special washes or products to be maintained, so chalk those up to a bit of marketing B.S, While you can use shampoo on a beard if your beard has significant length, just make sure you're using solid natural shampoo (see our point above) so you're not drying out your delicate facial skin. Regular use of exfoliating soap is important too. It's going to scrub away dead skin that can help  keep your facial hair follicles free of ingrown hairs. While you're on that beard maintenance tip, don't forget to take an extra minute to use some beard oil on the regular. It's going to keep that mane soft and manageable, as well as moisturizing the skin underneath.
Related Posts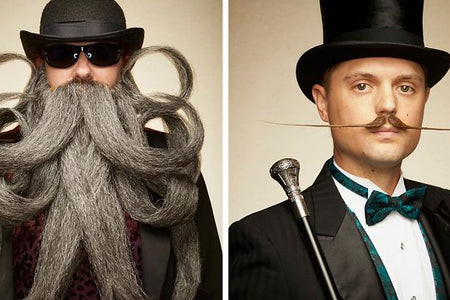 Mon, Sep 18, 2023• Squatch Men: Lifestyle
In case you missed it, the World Beard and Mustache Championship is a thing and it's every bit as f-ing glorious as you can imagine. Every year, be...
Read More