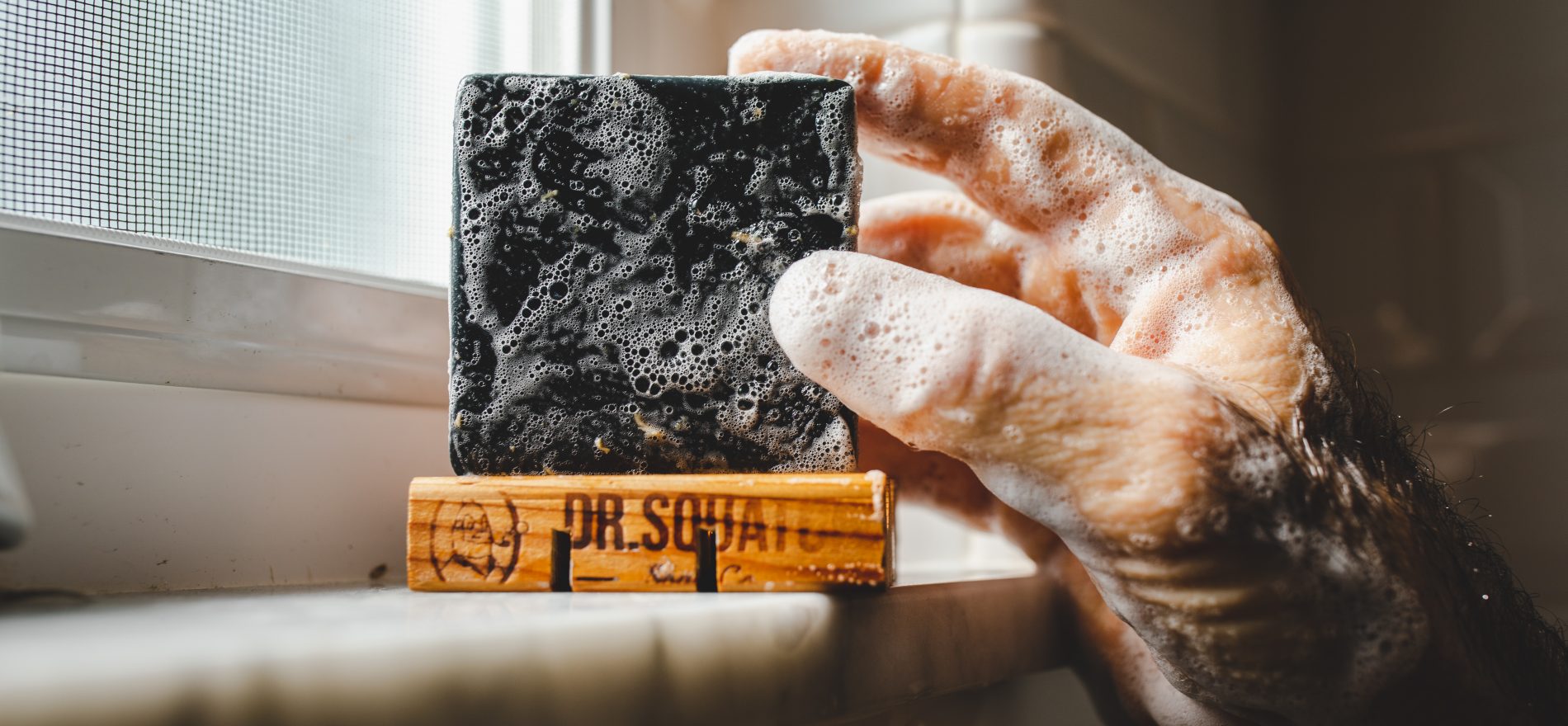 5 Winter Skincare Tips For Men
It's time to take a stand against dry skin, and we've got a few simple tips on deck that are going to have you (and your skin) looking and feeling like a champion in no time.
Yup, it's damn cold out there. No matter where you live, the dry winter air and wind are probably doin' work on your skin right about now. But, the good news is winter skincare doesn't have to be complicated. So don't stress Squatch Nation, we've got a few simple winter skincare tips on deck that are going to have you (and your skin) looking and feeling like a champion in no time.
Tip #1: Moisturize Regularly
Dry skin is bad. Extra-dry skin in Winter is even worse. Dry skin needs moisturizing. Rocket science right? Seriously though, the key to a good winter skincare routine starts with moisturizing. Many overlook just how dry and damaging the cold winter air and wind are, especially to the skin on your face. Using the right kinds of natural moisturizers on your face and body every day are going to reward you in the dead of winter. Apply regularly in the morning after you shower and in the evening if you wash your face or shower at the end of the day. It's not only going to help your skin look and feel better, but it's also keep you looking your most handsome.
Tip #2: Use The Right Soap
As you've probably guessed, soap isn't what it used to be. Generic synthetic soaps are packed with harsh chemicals and preservatives that can actually make dryness worse by stripping your skin of the oils it needs to protect itself.  Natural soap, on the other hand, doesn't have all those crappy, harsh chemicals and is going to cleanse your skin without over-drying, leaving it feeling refreshed and ready to battle the winter elements like a warrior. Plus, the natural ingredients like shea butter and coconut oil in natural soap are going to be the perfect wingman on your journey to championship winter skin.
Tip #3: Exfoliate Regularly
The road to a better winter skin also starts with prepping your skin properly. Exfoliating can help scrape off the excess dead skin on your body which will lead to smoother skin, more comfortable shaves, and skin that's primed and ready for those all-important moisturizes we talked about a minute ago. Just like you'd warm up your car in the winter before driving it, you want to set yourself up for success, and taking an extra minute or two in the shower with an exfoliating soap is worth the effort.
Tip #4: Stay Hydrated
Speaking of hydrating, did you know that drinking enough water is the biggest key to avoiding dry skin? Yup, it's true. Your skin is the body's largest organ and keeping hydrated is critical. So, don't forget to chug it down. (Hey, there's water in beer too.)
Tip #5 - Watch Your Water Temperature
Water can be both a friend (see above, also, beer) but it can also be an enemy when it comes to dry winter skin. More specifically, the hot water in your shower can actually do more harm than good. As opposed to warm or cool water, the hot water strips even more of those important oils your skin needs to protect itself and fight dryness. Not to mention, over washing with extra hot water can also encourage the skin to create more oil. This excess oil isn't the kind your skin needs however, it's the kind that will clog your pores when it has nowhere to go but on top of all those dry skin cells. So keep those showers warm not hot and on the shorter side. Or, go big and consider the benefits of a cold shower. Your skin will thank you.
It's time to take a stand against dry skin Squatch Nation, and we're here to help you make sure it doesn't stand in the way of your winter. The keys are as simple as knowing what you're up against and taking a few simple steps to keep that mug and skin looking their best.
Related Posts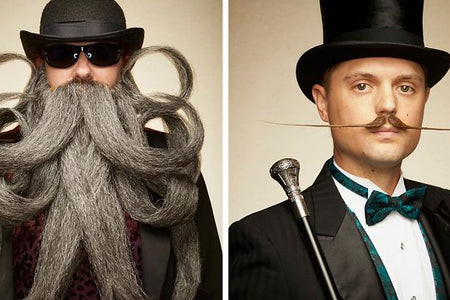 Mon, Sep 18, 2023• Squatch Men: Lifestyle
In case you missed it, the World Beard and Mustache Championship is a thing and it's every bit as f-ing glorious as you can imagine. Every year, be...
Read More