Mon, Jul 22, 2019• 02:30• Squatch Men: Lifestyle
7 Summer Date Ideas You Should Consider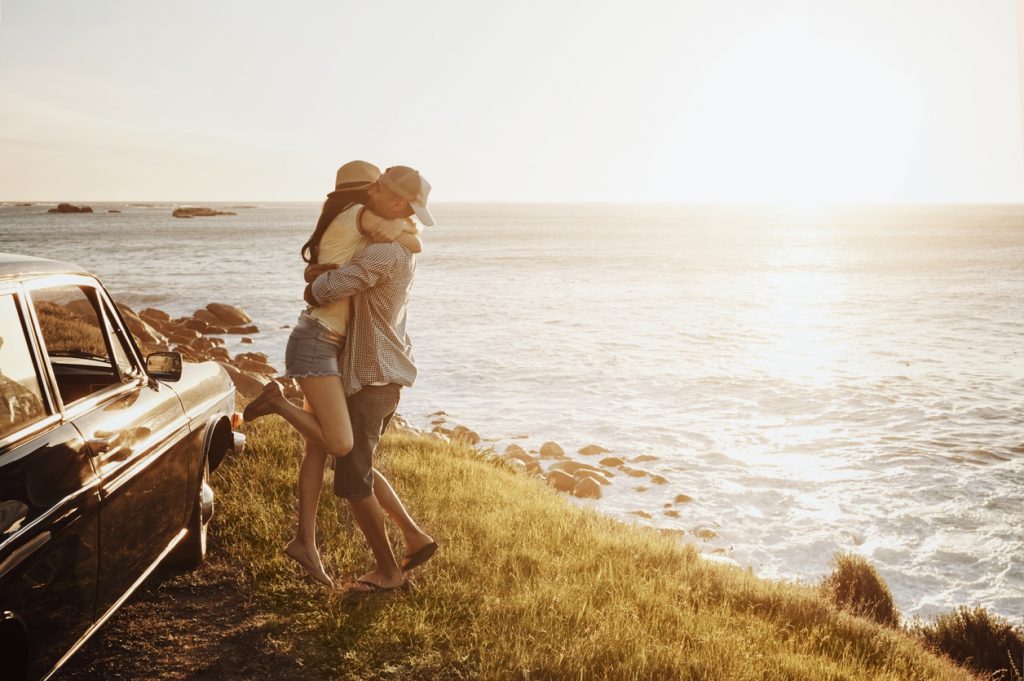 Summertime is here, which means that you're no longer confined to indoor activities for your next date. One of the hardest parts of dating is coming up with ideas. Lucky for you, we have put together an awesome list of ideas for romantic summer dates to help you plan your next outing.
You'll notice that most of our cute and easy date ideas are generalized, and this was done on purpose to give you both inspiration and flexibility in your planning. For more tips like these, be sure to check out the Dr. Squatch blog.
Try an Extreme Sport
If you are looking for a unique experience for you and your partner, consider participating in an extreme sport. Bungee jumping, zip-lining, paramotoring, or even sky diving are heart-pounding activities that both of you will remember for the rest of your lives.
Unless you're both experienced in extreme sports, you probably want to stick with an activity that's supervised and partners you with an experienced participant. That reduces the majority of risk and allows you both to enjoy the activity. The adrenaline you'll both get will probably lead to other activities later in the day.
Watch an Outdoor Movie
While most of us prefer to "Netflix and chill" on our off days, there's still something special about watching a movie outdoors. The outdoor setting makes the film seem larger than life in a way you don't get inside a dark movie theater. Also, you get the added benefit of the fresh air and the surrounding beauty of nature.
There are still drive-in theaters around the nation that show movies throughout the summer, and most offer double features. If you prefer to make your own drive-in experience, you can purchase a portable project that hooks up to your PC starting for less than $50. You can set up your own outdoor "Netflix and chill" evening with your partner.
Go on a Day Cruise
When most people think of a cruise, they think of going on a multi-day journey to the Caribbean or another faraway destination. Many companies offer day cruises that allow you to enjoy the water without breaking the bank. Day cruises range from localized tours to just leisurely sailing on the water.
If a day cruise is more time than you'd like to spend on the water, look for romantic nautical dinners or other short boat trips. Remember, short boat trips are not just confined to the ocean. Most anywhere with a larger body of water likely has some form of boat excursion available. You just need to do your research.
Take a Day Trip
Do you both like adventure, but are not into extreme sports? Consider taking a day trip to a new place or visit a place you both enjoy. If you already know of somewhere your partner wants to go, great! That will make it easy to plan. Otherwise, pick somewhere to visit or just pick a direction and drive.
Day trips are cute and easy date ideas that can be done most any weekend. This type of adventure is best enjoyed when you don't have a set itinerary. Enjoy your time together, stop and see points of interests along the way, and take in the local attractions.
Go to a Carnival
You see a lot of lists recommend that you go to an amusement park, but the reality is that most amusement parks are pricey just to get through the gates. An excellent alternative is a local carnival. Many carnivals travel around the country throughout the summer and often are either free to attend or have a low gate fee.
The appeal of a carnival over an amusement park is that you usually have a nice mix of games, rides, food, and even shows. You can try to win your partner a big bear or fancy prize playing a game, or you can enjoy that massive ball of cotton candy together.
Enjoy an Outdoor Concert or Play
If the two of you enjoy music or theater, then an outdoor concert or play should be in your future. You'll find a wide variety of open-air concerts and plays being offered at venues local to you. If there's a specific band you want to see, check their touring calendar for any open-air venues.
If you live near any open-air venues, check their website or contact the company directly to get a calendar of events. Often, you will find events that are low cost or even free to attend. Make a day of it and take a picnic lunch or dinner with you.
Hot Air Balloon or Helicopter Rides
Two awesome experiences that make for romantic summer dates are hot air balloon rides and helicopter tours. Both allow you the opportunity to see the surrounding area in a unique way and offers an intimate flying experience.
Which should you pick? If you're leaning more towards romance, pick the hot air balloon ride as it is much more leisurely and offers lingering views. For those who like more adventure and more speed, helicopter tours going to be your groove.
Getting Ready for Your Date
Regardless of the type of date you plan, make sure to set aside some time the day of your date to properly prep for your date. Take your activity into consideration when planning your wardrobe. Wear lighter colors for outdoor activities or garments that will help wick away sweat and moisture.
Make sure to plan out your scent for your activity. Dr. Squatch has a variety of products that will help you get the right scent. You can match their all natural soap to your activity, such as pine tar for zip lining or nautical sage for your day cruise. For a longer lasting scent, try Dr. Squatch natural cologne or beard oil.
Finally, for activities such as outdoor sports, make sure you have the necessary tools on hand or check ahead to make sure they are available at your destination. A few extra minutes of preparation prior to your date will help to ensure a fantastic time for you and your partner.
Related Posts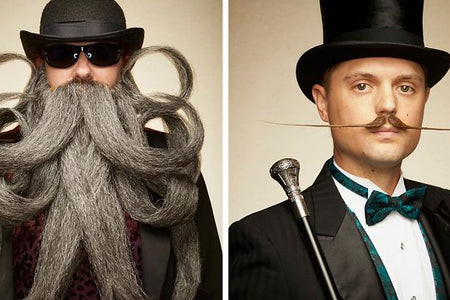 Mon, Sep 18, 2023• Squatch Men: Lifestyle
In case you missed it, the World Beard and Mustache Championship is a thing and it's every bit as f-ing glorious as you can imagine. Every year, be...
Read More
Recent Posts