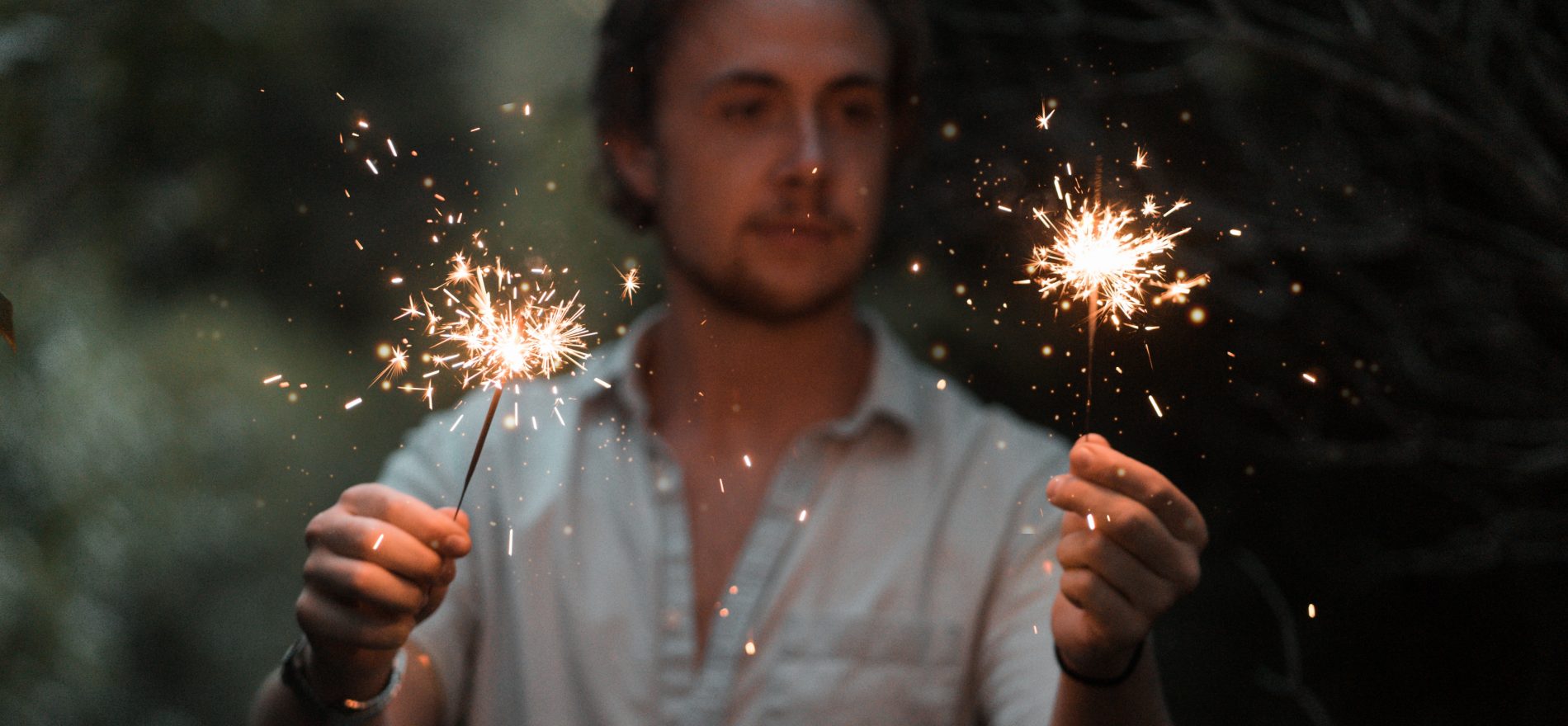 The Dr. Squatch Stay At Home New Year's Eve Drinking Game
Well Squatch Nation, 2020 has been a real nut punch. We know you're probably as glad as we are to put this year in the rearview, but our celebration is going to be a lot smaller this time around. The great news? Well, have you heard of alcohol? We're gonna MacGuyver your home celebration and introduce you to the our Dr. Squatch New Year's Eve at home drinking game. It's just the turn up you need to make your small at-home celebration about as proper as it can be given the circumstances. 
Start hydrating, here's how it works:
The Set Up
Find family members or friends who you know are down for a little extra NYE cheer.

Agree on which of the below rules you're all playing by. Feel free to focus on just one or play all eight.

Pour drinks for everyone playing.

Drink when and how the situation calls for it (see rules below).
NYE Drinking Game Rules
The Ghost Of New Years Past:

 Any time an embarrassing New Year's Eve story is told about a player, that player must take a sip of their drink. Pro tip: Yes, this rule can also be used as a weapon.

Make It Rain On The Parade:

 Anyone caught being a NYE Downer (being annoying, complaining, general lame vibes) deserves some punishment. Call them out, they take 3 sips.

Man, 2020 Was…:

 Yup, we all get it, this year was something. That something deserves a drink. Every time someone mentions something about how awful this year was, everyone takes one sip.

The Most Offensive Time Of The Year

: We've all got that one friend or family member that's gonna drop a wild rant or inappropriate joke on the group like it's the IG comments section. Once that insensitive bomb drops, everyone takes 3 sips.

Pop Goes The…Whoops:

 Anytime someone dangerously and loudly pops a bottle of champagne or sparkling wine, everyone chugs their entire drink. Bonus: the bottle popper must chug from the bottle they just opened (after pouring for everyone else, of course).
The Podcast Perpetrator: "I was listening to this podcast.." is the new "I read this article…" introduction before someone tries to sound aggressively smart or savvy. That's all well and good, but this is neither the time nor the place. Call out the perpetrator and make them take 3 sips. Keep your statistics to yourself, this is a party.
Drop It Like It's Not Hot:

 

It's the moment all the TV shows are telling us is the peak of the night, some brightly lit ball in Times Square slowly drops 4 feet. Seriously, they won't shut up about it. Every time someone on tv mentions "The Ball Drop" or the "Ball Going To Be Dropped" everyone takes one sip.

Midnight Madness:

 Boom, this is it, the moment we've been waiting for. Adios, 2020, hell yeah 2021. We made it. Once the clock strikes midnight everyone chugs their drink. We deserve it.

Last Soldiers Standing:

 It's only a matter of time. Once it hits midnight, the less committed quickly drop like flies. Each time someone leaves or goes to bed after midnight everyone takes two sips.
From all of us at Team Squatch, we're wishing you a fun, safe, and very Happy New Year! Here's a toast to you, Squatch Nation, thank you for your support and we can't wait to share a better 2021 with all of you!
Tags: diy, drink guide, fun facts, holiday, squatch men, squatch picks
Related Posts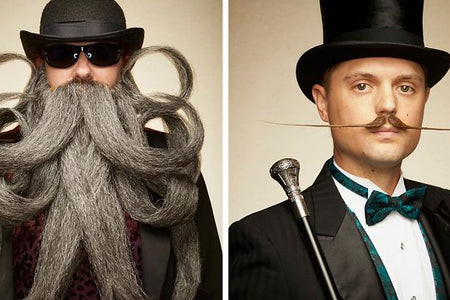 Mon, Sep 18, 2023• Squatch Men: Lifestyle
In case you missed it, the World Beard and Mustache Championship is a thing and it's every bit as f-ing glorious as you can imagine. Every year, be...
Read More