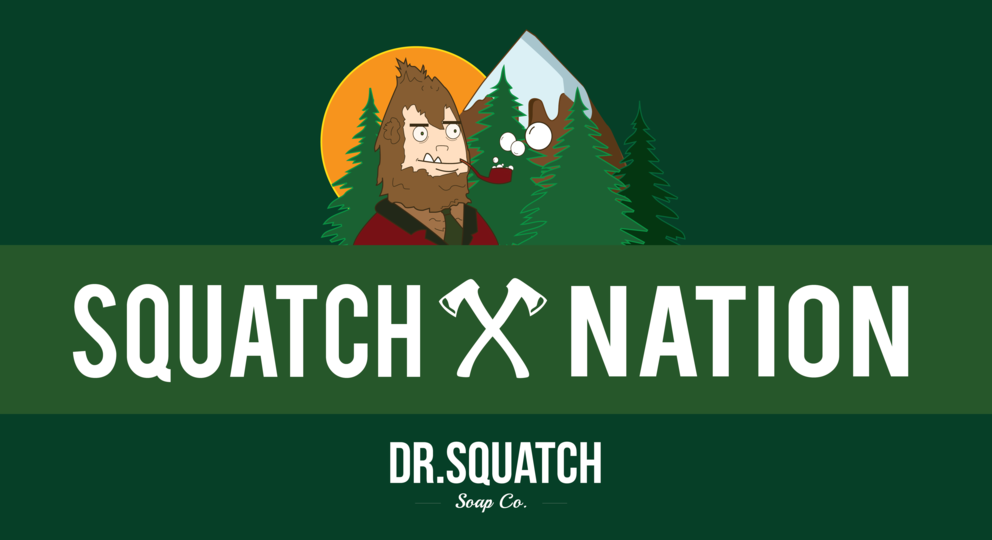 Squatch Nation Year in Review: Best Memes 2020
Let's take a moment to reflect on what's really important: the dankest dank memes of 2020.
We made it through some times this year, didn't we Squatch Nation? If we've learned anything throughout the insanity that is the year 2020, it's that now, more than ever dank memes are a bright beacon of hope.  No matter what we're going through, we can count on memes to get us through. Like the last, shining 12-pack of toilet paper in an otherwise empty and depressing supermarket aisle. The hilarious dog cameo during a Zoom meeting. That fresh bricc of sudsy Squatch goodness in an otherwise boring shower.So, let's take a moment to reflect on what's really important, and celebrate all the Squatch memories memes that we rained down from the internet heavens this year. Here's our year in review, Squatch Nation edition.
Here's our list of the 10 best memes of 2020:
1. One Keanu To Rule Them All 
They say the more successful you are, the more haters you have. Squatch Nation disagrees. Let us celebrate Keanu, he is a national treasure and must be protected at all costs.
2. What's that smell? Excellence.
Facts are facts. Bacon is definitely pretty good, but that sweet Squatch smell reigns supreme.
 3. A Meme Soap Turned Reality
The meme that became an actual soap, Choccy milk, continued to break the internet in 2020. You made this bricc happen Squatch Nation, and we love you for it, even though Gordon Ramsey is sad when you try and eat it.

4. The Golden Haired Soap Angel
You know him, your likes say you love him. He is magnificent. He will never leave you alone, ever. Long live the king.
5. How You Know You've Found the One
Look at her, she's perfect. Like a sweet-smelling, lather-loving Mother Teresa. James will perform the wedding ceremony and we will live in Squatch harmony for the rest of our lives.
6. Behold…The Deo Trio
B.O., so tiny and powerless. The Deo Trio is undefeated on the internet AND against B.O. In the words of Squatch Nation member @bear_bowen "Chance stood? NEVER." Well said good sir, well said.
7. The Power of Purple
Before and after transformation? Check. Weird but beloved children's character? Check. Hilariously jacked dinosaur? Check. Two "Cs" in "THICC"? Check. Thoughtful product placement? Check. Sounds like the perfect recipe for a Squatch meme to us.
8. You Keep Eating The Soap
Please don't. BUT…if you do, keep the peel on, it's where all the vitamins and minerals are. The Pine Tar bricc, it's the healthy breakfast you need now.
9. We're Not Sure Who Did It…But It Was Aliens
And just like that…POOF…he was gone. Even Dr. Giorgio Tsoukalos can't argue with the power of Squatch.
10. You Love 'Dem THICC BRICCS
We all need some fresh, natural THICCNESS in our lives. Squatch delivers.
Well we made it, the memes made 2020 worth living. Keep the high-fives coming Squatch Nation, we look forward to serving up more hot, tasty Squatch Memes in 2021.
Related Posts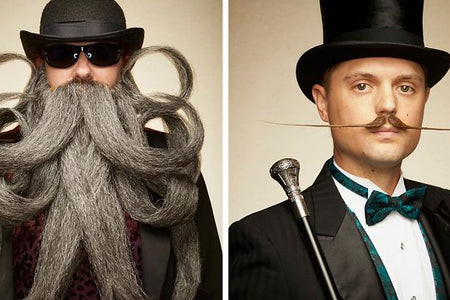 Mon, Sep 18, 2023• Squatch Men: Lifestyle
In case you missed it, the World Beard and Mustache Championship is a thing and it's every bit as f-ing glorious as you can imagine. Every year, be...
Read More