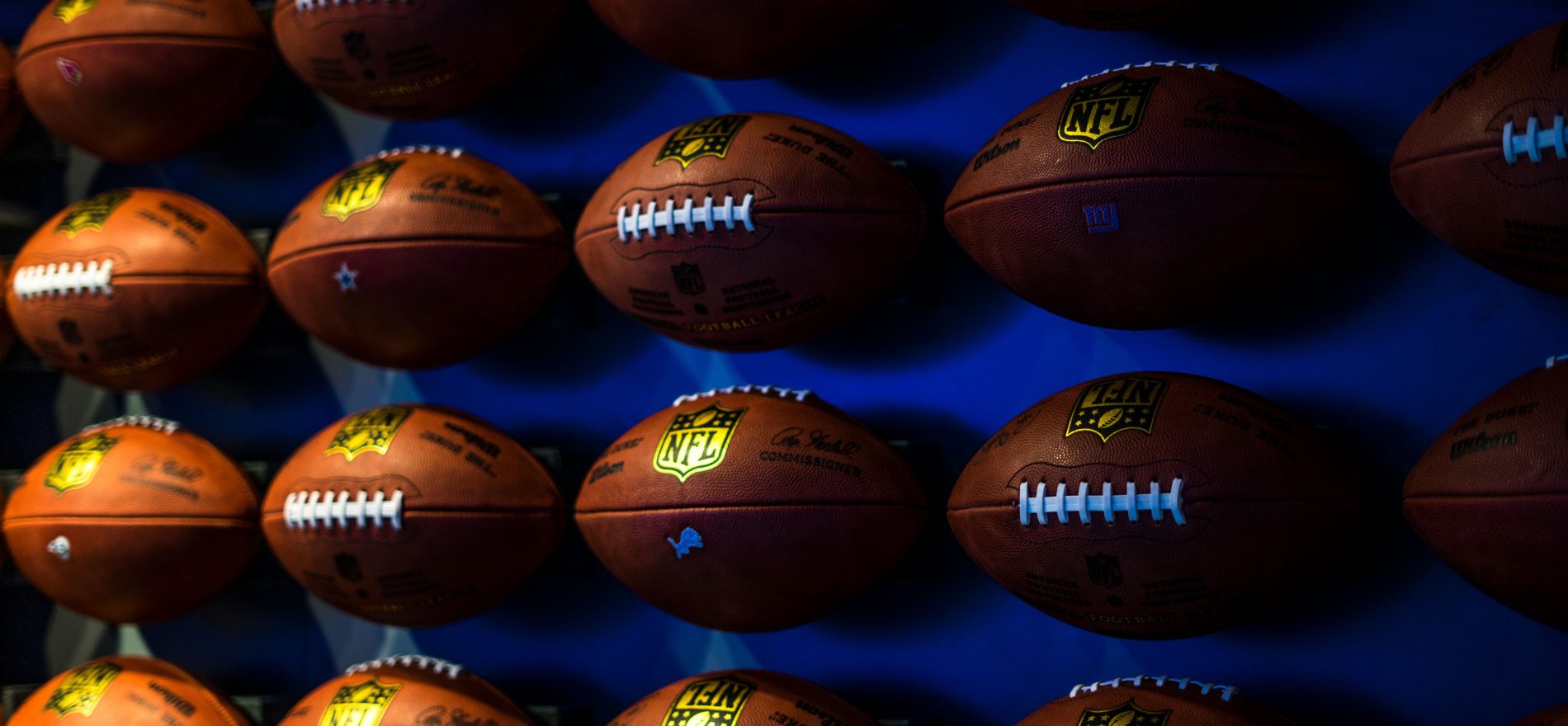 10 Best Super Bowl Ads Of All Time | Squatch Picks
Dr. Squatch picks for the 10 funniest Super Bowl ads of all time! We've hand-selected a mix of hilarious, touch-down worthy ads that are impossible to forget. As an added bonus, keep your eyes out for a never-before-seen Dr. Squatch commercial, Soaper Bowl edition.
We've got it, ya'll! To get you pumped up for the 2020 Super Bowl, reporting to you from Dr. Squatch HQ, we give you the 10 funniest, most clever, Squatchiest Super Bowl ads of all time! And as a special bonus surprise, keep your eyes out for a never-before-seen, never aired on TV, Dr. Squatch commercial: Soaper Bowl edition. 
The internet is full of lists packed with noteworthy commercials from the big game…But this list special – trust us, we know commercials. We've hand-selected a mix of hilarious, touch-down worthy ads that are impossible to forget. Ads that are both popular and off the beaten path. Ads that feature big stars like Betty White, nobody's like Will Ferrell (who?!) and ads that showcase the lives of hard-working Americans. We've got grizzled cat-herders, jacked arm-wrestlers,  inexperienced bush-wackers, beer-drinkers and more. 
So crack open a cold one, get ready for a good laugh and get reading. Cheers! 
This year after you watch the big game (and the big commercials) make sure you clean the nacho cheese and wings off with a natural soap that smells equally as delicious as your Super Bowl snacks. 
10 Squatchiest Super Bowl Ads of All-Time
1) Busch Beer Commercial 2017: "Buschhhhh"
Dr. Squatch is natural, baby! Which is why we connect with this ad from Busch. Almost as simple as Will Ferrell's jaunt through a field, this ad gives us a taste of nature with a dose of awkward humor. Basically what we live by at Dr. Squatch. 
When a man cracks his first Busch of the day, in the private expanse of the forest, the beer can emits a long-lasting "Buschhhhhh" sound. It's so loud that wild animals––a deer, an owl, an eagle––all turn their heads. We were so inspired by this ad, that from this point on, we'll be working tirelessly to create boxes for our all-natural soap that when opened, will emit a sound just like a rolling river. Are we kidding? Sorry, that's confidential. 
2) Fedex Castaway Commercial 2010
"Wiiillllsooonnn!" We all remember the heartbreaking scene from Castaway when Tom Hanks loses his best friend, the volleyball, after weeks on a desert island. Even the manliest of men cannot watch that scene without crying. Impossible. Even as an obvious plug for the movie Cast Away, this Fedex commercial does feel authentic. We see a Squatchy-looking man ring a woman's doorbell on an innocent little suburban street. Despite really needing a deep-clean shower, shampoo and a shave, he identifies himself as a Fedex employee, dedicated to getting this lost package to its rightful owner. We learn that he's been through hell and back, deserted like Tom Hanks, with this piece of mail. 
You're in luck! Here's an exclusive look at the Dr. Squatch ad for the Soaper Bowl, made exclusively for the enjoyment of the most dedicated Squatchers of Squatch Nation. This one is our favorite on the list, for obvious reasons. It really hits on all of a man's favorite things: beer, fresh manly scents, nachos, rich foamy lather and high fives, to name a few. Subtlety is an art, as is Mike in a speedo. 
4) Reebok Terry Tate Office Linebacker Commercial 2003
It's no wonder why "productivity has gone up 46%." Terry Tate gets sh*t done in this unforgettable ad, the pro-baller is hired to reinforce office expectations through brute force and hilarious one-liners. Watching Tate sprint around office cubicles, laying out everyday slackers is absolutely priceless.
We have no doubt that if Tate worked for us, he'd be employee of the month- every single month.
5) Snickers Betty White 2010: "You're Not You When You're Hungry"
This one is classic. We see Betty White moving as fast as she can to catch a pass in a pick-up football game, before she's tackled hard by the young men she's playing with. After Betty's girlfriend gives her a Snickers on the sideline, we learn that it isn't Betty White at all- but a young man who's desperately hungry. "You're playing like Betty White out there!" shouts his teammate. Not only is Betty White as funny as ever, but this 2010 ad actually boosted the old-school actress back into the spotlight. It's obvious this ole bird has still got it. Dr. Squatch approves this message.
6) Electronic Data Systems 2000: "Cat Herders"
We Squatchonians value originality. And there's nothing more original than a bunch of tattered
mustached cowboys herding some adorable kitty cats. It's not everyday that you get to see a
cowboy's soft side. A perfect blend of humor and adorable, 20 years later, "Cat Herders"
continues to crack us up. "It ain't an easy job, but when you bring a herd into town and you ain't
lost a one of 'em, there's not a feeling like it in the world." Amen.
7) Old Milwaukee 2011: "Will Ferrell in a Field"
One of the simpler ads on our list, this unexpected clip gets the job done. Will Ferrell stoically walking through a field of wildflowers in plaid shorts at dusk, searching for a forgotten-about beer company. He knows it's ridiculous. We know it's ridiculous. And that's why it works. Now sit back and enjoy an Old Milwaukee (if you can find one).
8) Skittles Super Bowl Commercial 2014: "Settle it the Usual Way"
What other way is there? In this Old West town, with rickety porches and tumbleweeds rolling by, two men decide they both need the last yellow Skittle in their pack. "Sun's out, guns out" becomes a belief system in this ad when we realize every citizen, even the babies and dogs, have one jacked arm. Yeehaw! Skittles takes armwrestling to a new level in this unforgettable Super Bowl ad, reminding us that sometimes you've gotta fight for what you believe in. Taste the rainbow (at your own risk). 
9) Marmot 2016: "Love the Outside"
In this slightly adorable, well-timed ad, a man and his best friend, a marmot, galavant through the forest together while Flight of the Conchords' song, "Friends," plays in the background. The two buds swim together, roast marshmallows together and they even wear matching clothes. But then, on a rock overlooking a beautiful view, the man takes it too far. Don't tell me you've never been led on by a best-friend. Don't tell me that best friend wasn't a fuzzy woodland creature who hibernates in the winter.
We love this ad cause it combines the great outdoors with great music and a great twist. Enjoy!
10) Australia Tourism 2018: "Dundee Movie Trailer"
In the midst of the devastating wildfires that are harming Australia, we want to take a moment to highlight the country's still-apparent beauty. This clever ad does just that, and we're not just talking about the presence of Chris Hemsworth (AKA the mighty Thor!).
We like an ad that keeps us on our toes. What begins as a flawless movie trailer – with Danny McBride playing Crocodile Dundee's forgotten son and Hemsworth as his guide- becomes an epic ad for Australian tourism. Still, when we realized it was all a ruse and that this unlikely duo wasn't going to star in a feature film, we couldn't help but think, I'd watch that… 
Okay, that's all 10! In truth, these are a few of our favorites but American history is full of countless great and hilarious ads. Ah, consumerism. We hope you enjoyed, had a good laugh, and are looking forward to some more great moments and commercials from the big game this year. Keep Squatchin'! 
Related Posts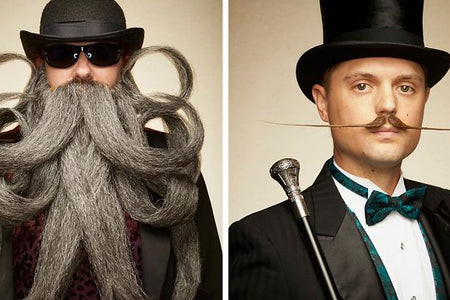 Mon, Sep 18, 2023• Squatch Men: Lifestyle
In case you missed it, the World Beard and Mustache Championship is a thing and it's every bit as f-ing glorious as you can imagine. Every year, be...
Read More