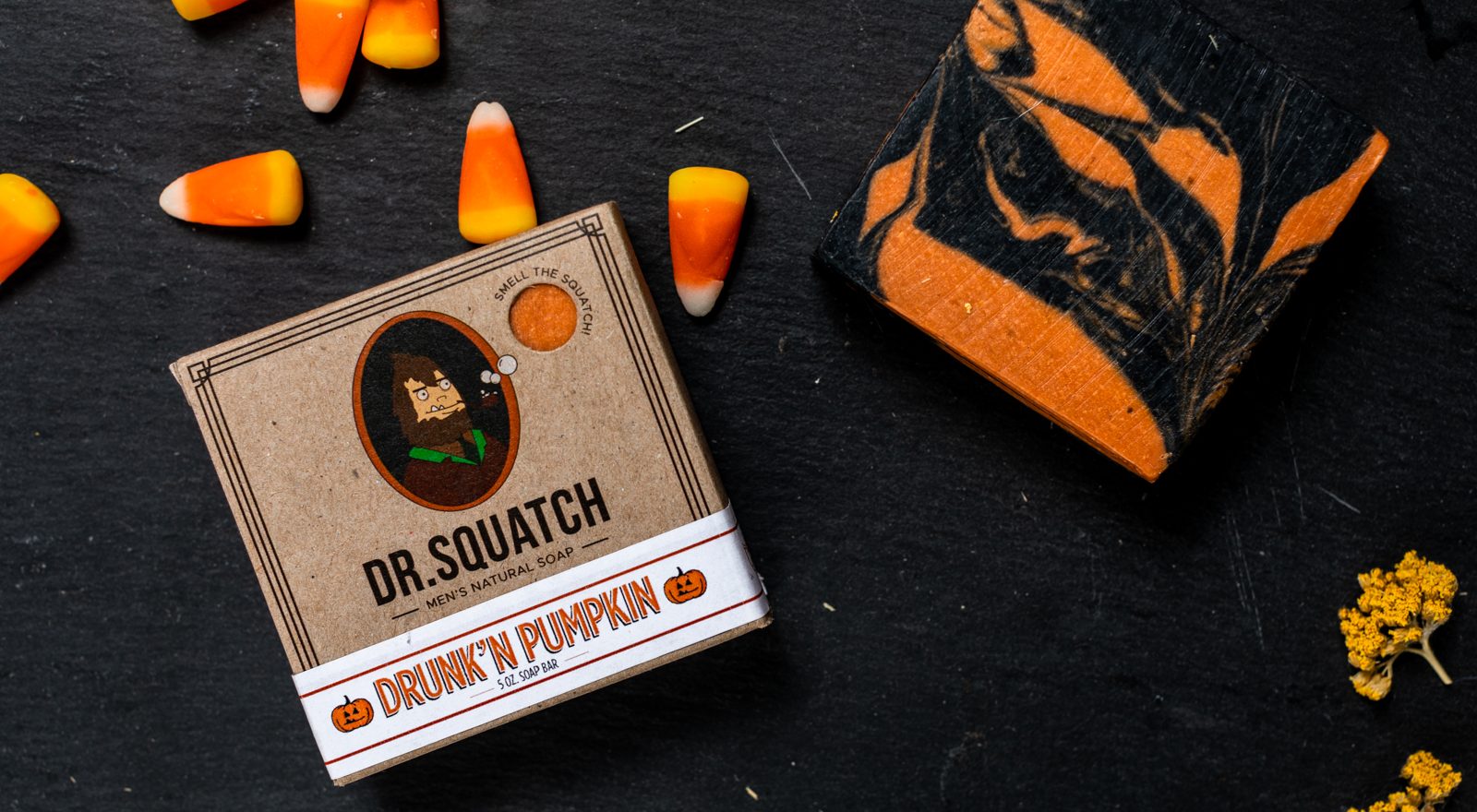 5 Last Minute Halloween Costume Ideas Every Man Can Execute
We know the feeling. It's October 29th and you're in desperate need of a cool, funny Halloween costume but have limited time to pull it all together. No sweat, we've got you.
It's costume crunch time and there are only a few precious days left for you to throw together a great Halloween costume. Yikes. Fear not (fear, get it?), you know we're not going to let you suffer through the indignity of another crappy drugstore costume. Lucky for you, we're big fans of Halloween at Dr. Squatch (we even made a soap for it!). So we've got you covered with a few basic ideas to help you throw together a last minute halloween costume with stuff you already own. How's that creep in the clown costume looking now?
The Quentin Tarantino Special
Using the iconic and stylish Tarantino flicks Reservoir Dogs and Pulp Fiction as costume inspiration couldn't be easier. For a Jules Winfield/Vincent Vega or a Mr. White/Mr. Blonde, just throw on a black suit, a white shirt (blood-soaked or not), and a skinny black tie. Black Wayfarers are optional, but hell, who doesn't look cool in black Wayfarers? Bonus: this also looks great with a group of friends.
Ron Swanson from Parks and Rec
A true man's man, we have no doubt that Ron would be a proud member of Squatch Nation. What better way to celebrate the sandalwood-scented legend than with a fitting homage? Plus, it's finally an excuse to shave your beard into a majestic 'stache (or don a bushy fake one) and walk around with a permanent scowl while drinking Scotch. Count us in. Comb your mane back and up, wear a polo-style sweater and work boots, and maybe carry around some bacon to bring it all together. 
Patrick Bateman from American Psycho
Take your favorite suit to murderous new heights. Wear a preppy navy or pinstriped suit with a striped power tie and add a prop knife covered with fake (hopefully?) blood. Feel free to add a little blood spatter to the face and a pair of rubber gloves for extra effect. The business cards are up to you, but we recommend Courier New on a parchment-colored stock. See you at Dorsia at 8:30.
The Flannel, Jeans, Facial Hair Trifecta
Maybe these are close at hand, or maybe they're your daily wear. Whatever the situation, these simple, regular items can be flipped into four clever costumes with ease. 
The Brawny Paper Towel Man: 

just grab a package to carry around with you.

Al Borland, 

Tim "The Toolman" Taylor's loyal sidekickfrom the 90's sitcom Home Improvement.

You can just go all in, grab an axe and your favorite beanie for the full lumberjack. Who needs some firewood cut?

Our personal favorite, "that blonde dude in the

 

Dr. Squatch videos" also known as James. Just carry around a few

 

Dr. Squatch soaps

 

and you're all set! Added bonus: you'll smell amazing all night.
Bob Ross
70's TV's favorite happy  (high?) painter and national treasure is also a home run halloween costume that's hilarious and easy to pull off. All you'll need are jeans (paint splatters optional), a collared shirt and a paintbrush with a handheld paint palette. Then teese your hair to get that impressive 'do. Practice your smooth monotone delivery and positive attitude, they're going to come in handy with a costume this good.
Related Posts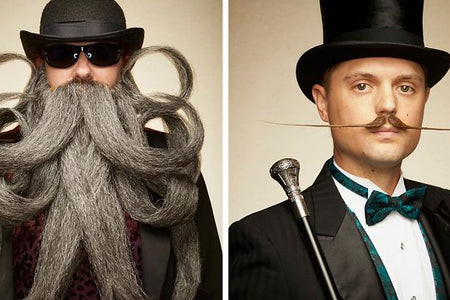 Mon, Sep 18, 2023• Squatch Men: Lifestyle
In case you missed it, the World Beard and Mustache Championship is a thing and it's every bit as f-ing glorious as you can imagine. Every year, be...
Read More