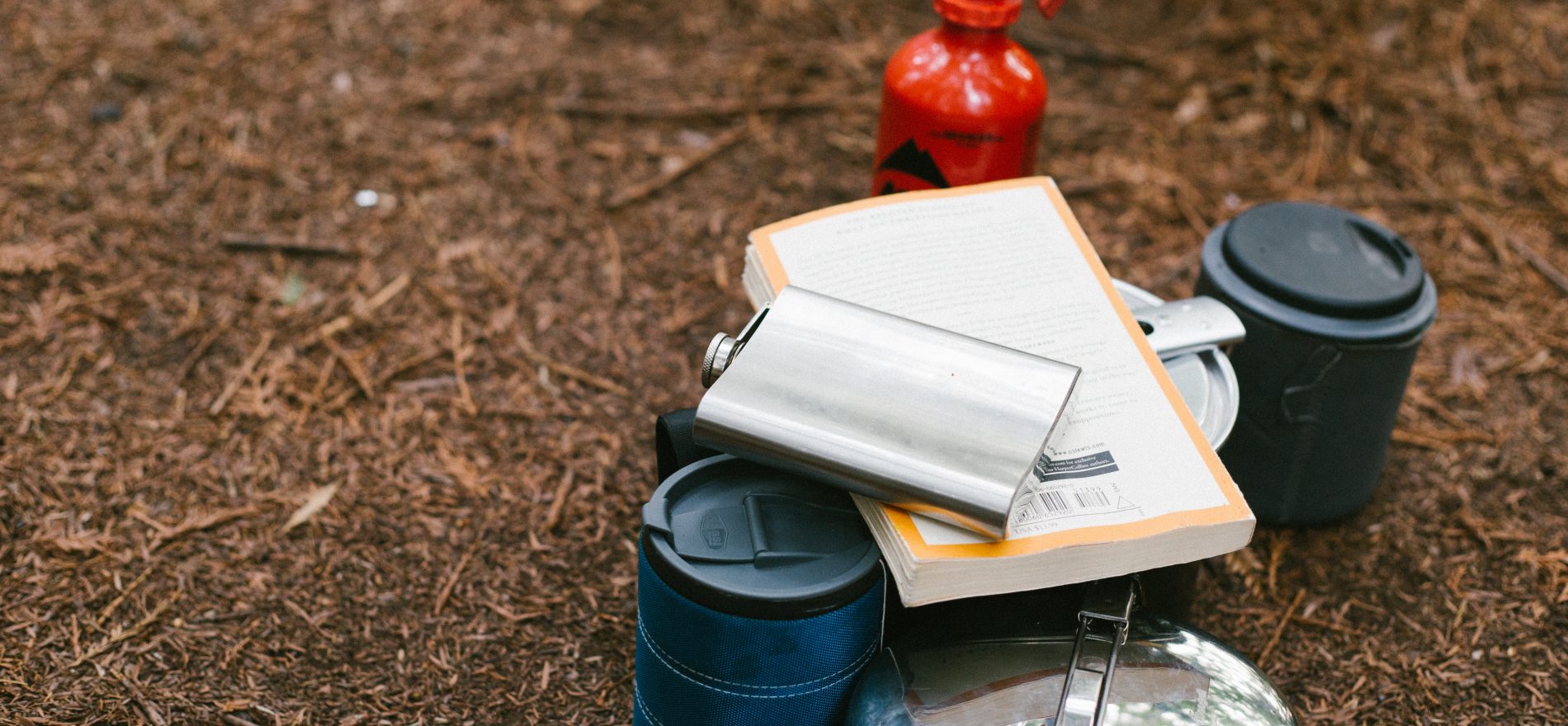 Man Hacks | 5 Boy Scout Skills Every Man Should Know
Dr. Squatch Man Hacks, Boy Scout edition. The Boy Scout tips and tracks that every full-grown man should know.
National Boy Scout Day is February 8th, which is why we're dedicating this edition of Man Hacks to the Boy Scout tips and tricks that every full-grown man should know. From making candles out of a canned dinner to making a pocket-sized safe for your valuables, here's our salute to the scouts, Man Hack-style. 
Fish-Lit Dinner
Every man should be able to whip up a romantic candle-lit dinner. We'll leave the cooking part to you, but we're guessing you don't always have a candle on hand. Don't worry, the Boy Scouts know how to improvise. Make a candle out of any canned fish packed in oil:
Use a screwdriver to poke a small hole in the lid of the can.

Use the same screwdriver to feed a piece of string into the hole.

Trim the string and light 'er up!
The oil from the canned fish acts like candle wax to give you a steady light for a few hours (although we can't speak to the scent). In the event that you do have time to plan ahead, here's a great, non-fish smelling candle that will be sure to spice up any evening. Never underestimate the power of a candlelight. 
Balls of Fire
One of the first skills that every Boy Scout learns? How to make a fire. Luckily, we've come a long way from the days of rubbing sticks together to create a spark. You can make your own fire starter kit for a fraction of what they cost to buy in stores – all you need are cotton balls and Vaseline. 
Mix cotton balls and Vaseline together in a plastic bag until the cotton balls are evenly coated, then store them in a separate ziplock. When ignited, the Vaseline wicks through the cotton fibers just like a candle, creating a strong flame that will burn for several minutes. Just pack the ziplock in your backpack or put it in your pocket for an easy way to make a fire on your next campout. 
DIY Hot Water Bottle
No matter the time of year, it can get cold camping at night. Instead of carrying extra blankets and socks, travel light and use your reusable water bottle as a hot water bottle. Pour leftover heated water into your water bottle and keep it with you under your sleeping bag to enjoy an instant heat source.
Soap Safe
In 1911, the first edition of the Boy Scout Handbook was published. In it, a section called "Things Every Scout Should Know" contained lots of handy tricks, including this little gem about making a soap safe (not to be confused with a Soap Saver, another very useful tool). 
Use a knife to carve a plug out of a bar of your favorite soap. Place your most treasured ring-sized item inside and then jam the plug of soap back in. To seal it up, give the plug side of the soap a good slam on the countertop.  Now you have a fragrant, secret vault. Just make sure no one gets their hands on your Squatch!
All-Natural Grease Cleaner
When you head out on a camping trip with the guys, you're going to pack the things you're excited about: fishing poles, firewood, whiskey, etc. But we're willing to bet that you usually forget to bring the essentials, like a sponge and soap to clean up the grease from grilling hot dogs and hamburgers. 
Don't feel like hauling a bunch of greasy plates back home? Just grab a hand full of grass, sand, or even clean dirt, and use it to scrub the grease off. Then just rinse and dry – you can give it a real wash later, but at least the rest of your stuff won't get second hand greased. 
Have a Hack?
Have a genius Man Hack that Squatch Nation needs to hear? Or have a problem that needs fixing?
We want to hear from you! Shoot us an email or DM us on Instagram and make sure to check back here for your hack feature.
Related Posts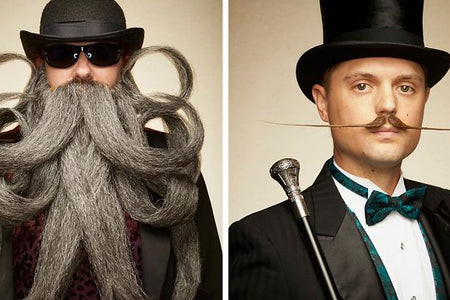 Mon, Sep 18, 2023• Squatch Men: Lifestyle
In case you missed it, the World Beard and Mustache Championship is a thing and it's every bit as f-ing glorious as you can imagine. Every year, be...
Read More