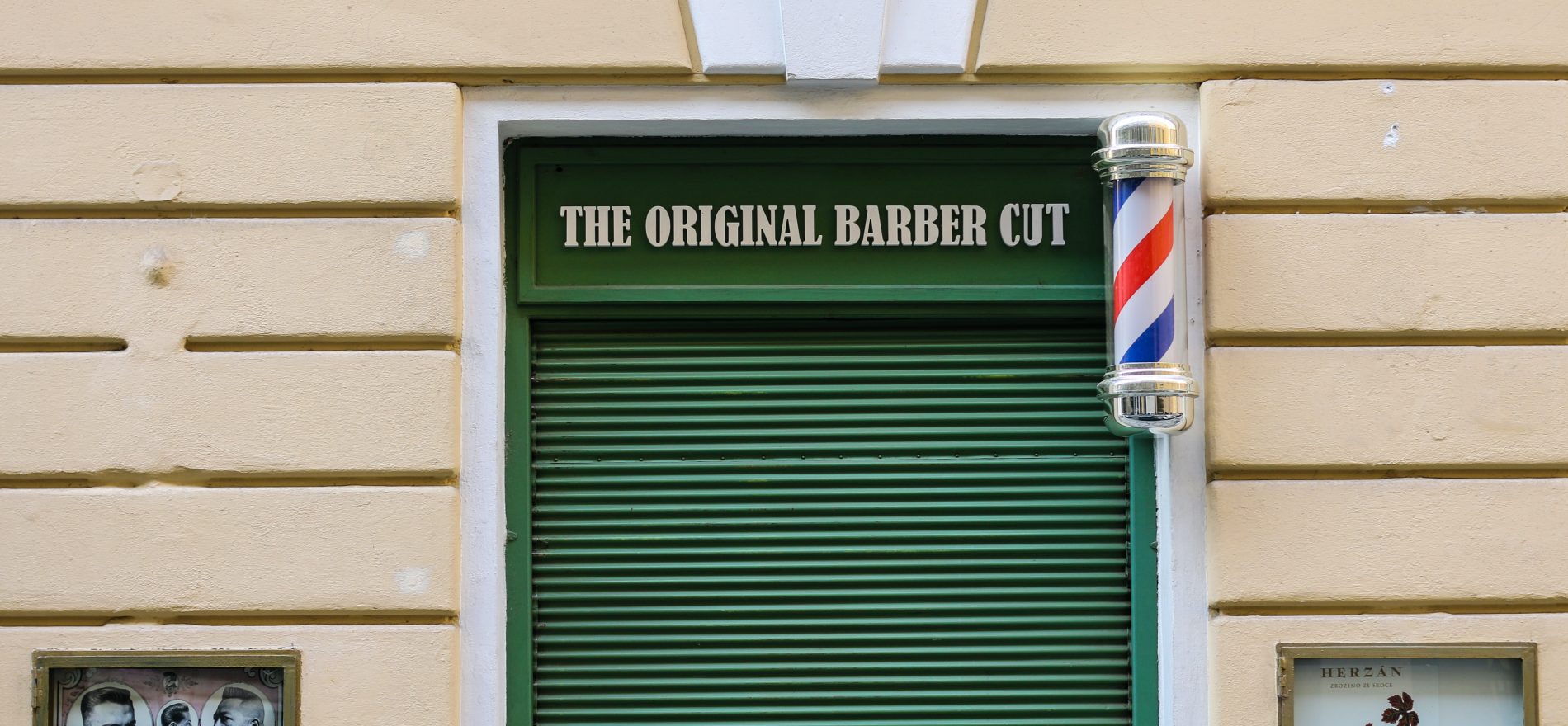 The New Normal: How Quarantine is Changing Men's Grooming
Here are some ways that we've seen grooming, shower and hygiene routines change during self-quarantine. The Dr. Squatch team shares their experiences and our tips for quarantine grooming.
What does "normal" even mean anymore? Among other major changes in our daily lives, there have been major shifts in grooming, hygiene and self care routines during quarantine. We're now forced to take matters into our own hands, both out of necessity and out of just having (a lot) of extra time. Needless to say, we're all looking a little different, feeling a little different, and taking care of ourselves a little differently than we did before. 
Here are some ways that we've seen grooming, shower and hygiene routines change during self-quarantine. The Dr. Squatch team shares the ways this experiences has changed their routines, as well as some quarantine stories and our Squatch tips for quarantine grooming.
Quarantine Cuts: At Home Haircuts
With no place to get our locks trimmed, we're forced to get creative. So what are your options?
Give Yourself a Buzz Cut
Thinking about cutting your own hair? A buzz cut is a popular option for those looking for a minimal time, minimal effort and (relatively) minimal risk solution. Before you take the leap, let go of your high expectations, be ready for imperfection, and embrace the adventure! It may seem like the easiest option, but believe it or not, there actually is a correct (and incorrect) way to give yourself a buzz cut. 
Jack, the founder and CEO of Dr. Squatch learned this the hard way. Enlisting the help of his girlfriend, he tried to buzz his hair… with a beard trimmer. He learned too late that the numbers on a beard trimmer are not the same as the numbers for a buzz cut. It turned out way shorter than expected. 
But it looks great!**
Squatch tip – If you need a trim and aren't sure about the number settings on your trimmer, opt for a pair of scissors instead. Make sure to get a sharp pair of scissors to ensure clean cuts, and cut a very small amount at a time. If you don't live alone, try to recruit someone else (who you trust) to do the trimming for you, especially in the back.
*He's the CEO, I have no choice but to say that it looks great. I am not at liberty to tell you how it actually looks. 
Go with the Flow, Man
This option is perfect for the set-it-and-forget mentality. If you've always wanted to rock a man bun, now's your chance. 
Just make sure you treat your hair right–  invest in some quality, natural shampoo and conditioner that keeps your head and hair healthy. 
A Squatch tip to the future man-bunned men of America: be patient. Growing your hair can take up to 18 months or more. You will go through many awkward stages, but stick to your guns and give it some time. You will come out the other end stronger than ever, with an award-winning head of hair. 
The Quarantine Beard
One thing we've noticed sprouting up during this new period of grooming is a new generation of beards. Just like it's hard to find a reason to change out of your sweats when you never leave the house, it's hard to find the motivation to shave. And while it's easy to think of this as being lazy, we prefer to think of this as an opportunity. 
Whether you're starting to grow out your chin hairs for the first time or have a beard that's just getting beardier, this is the perfect time to try out new beard styles and products that you'd be too nervous or lazy to try out in real life. 
There are a lot of newly sprouted beards among the Dr. Squatch team. When I say a lot of beards, I mean a lot of long, Squatchy beards. One thing they've noticed is that beard oil has now become an essential part of their grooming routine.
With less distractions and more facial hair to tame, people have started to take care of themselves and their beards more than before. Check out our beard-oil guide for an in depth look into how to keep your beard and face healthy. The big question is – will the quarantine beard remain in style after the quarantine is over? Or will people opt for a clean shave
Hand Washing: The Biggest Trend of 2020
Now that we're all hyper-aware of avoiding germs by washing our hands with soap, there's a serious influx in hand washing. Admit it – you've never washed your hands as much as you do now. But all of this scrubbing and water makes your skin much more prone to irritation and dryness. And washing with any harsh synthetic cleansers can make this even worse.
At Dr. Squatch, we've all been washing and moisturizing a lot more than before. We've definitely all found a renewed appreciation for having our natural soap on hand (pun intended) in times like these. 
Using a natural, effective and gentle soap with moisturizing ingredients like this for hand washing is a great way to keep you and your skin happy and healthy. 
The #SquatchChallenge
Since we're spending so much time by the sink these days, we've been trying to find new ways to entertain ourselves while washing our hands. Twenty seconds is a lot longer than it sounds. 
We got some great ideas from the Squatch Nation from the #SquatchChallenge on Instagram – check it out for some hand washing inspiration and send in a scrub of your own.
Cold Showers
If you've read the blog before, you know we're big believers in the benefits of taking cold showers. 
Will, our web developer at Dr. Squatch, really committed to the whole cold shower thing. It wasn't exactly his choice- the water heater in his apartment broke, and the repair workers couldn't come for weeks because of the health crisis. He started this routine out of necessity in a less than ideal situation, but found that it's actually a great way to start the day feeling refreshed. He swears that he's going to continue, even when the water gets fixed.
Taking Some "Me Time"
 "Routine" becomes a strange concept when going to work means going to the kitchen table, and going home from work means moving a few feet over to the couch. But one great thing that's come out of all of this is recognizing the need to intentionally set aside time in the day for ourselves. So what are some ways that you can do this, when your routine seems so monotonous? 
Here are some ideas from our team:
"I really let life distract me from the hobbies I love – I was able to really refocus and pick up things that were always a 'next time' thing." –Kiel, Dr. Squatch Team
"Bath taking is way up… I've used our beard oil and cologne in there- it smells great and the oil is great for the skin all around actually"​ – Jack, Dr. Squatch CEO & Founder
Squatch Tip – Jack knows what's up. Running a hot bath and soaking for 10-15 minutes is a great way to stay clean, healthy and relaxed. 
Put a few drops of our essential oil-based beard oil in the tub along with some Epsom salts to help soothe the skin and muscles. Then rinse off after with some natural soap and boom! You'll feel better than ever. 
"I blocked off time on my calendar during the day to go for a run, and I've actually stuck to it every day."​ –Josh, Dr. Squatch Team
Need some more ideas? Check out our guide to staying sane in isolation. 
What's Your New Normal?
What does your new "normal" look like? All of our lives, routines and habits have changed so drastically, that's hard to imagine everything going back to the way it was. Maybe some of these changes are things that we want to hold onto. Do you think you'll keep the beard after this is over? Or give yourself a few extra minutes after work to decompress? What have you done, changed, or learned from this experience?
Have other tips and tricks that work for you? Let us know in the comments! 
About the Author: Jonathan Littauer
Jonathan is a freelance writer and rock climbing routesetter based in Boston, MA. He was the managing editor of Philly Current Magazine for two and a half years. And he just finished writing his first book!
When he's not wielding words or making people fall off walls, he's probably outside somewhere, hiking or climbing or surfing poorly. He's been known, on occasion, to peace out and travel the world for months at a time.
Related Posts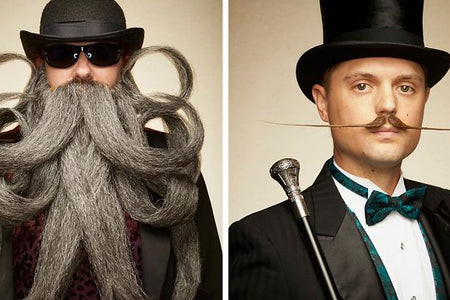 Mon, Sep 18, 2023• Squatch Men: Lifestyle
In case you missed it, the World Beard and Mustache Championship is a thing and it's every bit as f-ing glorious as you can imagine. Every year, be...
Read More