Wed, Nov 13, 2013• 08:30• Grooming & Personal Care
Seven Factors that Make a Winning Beard Soap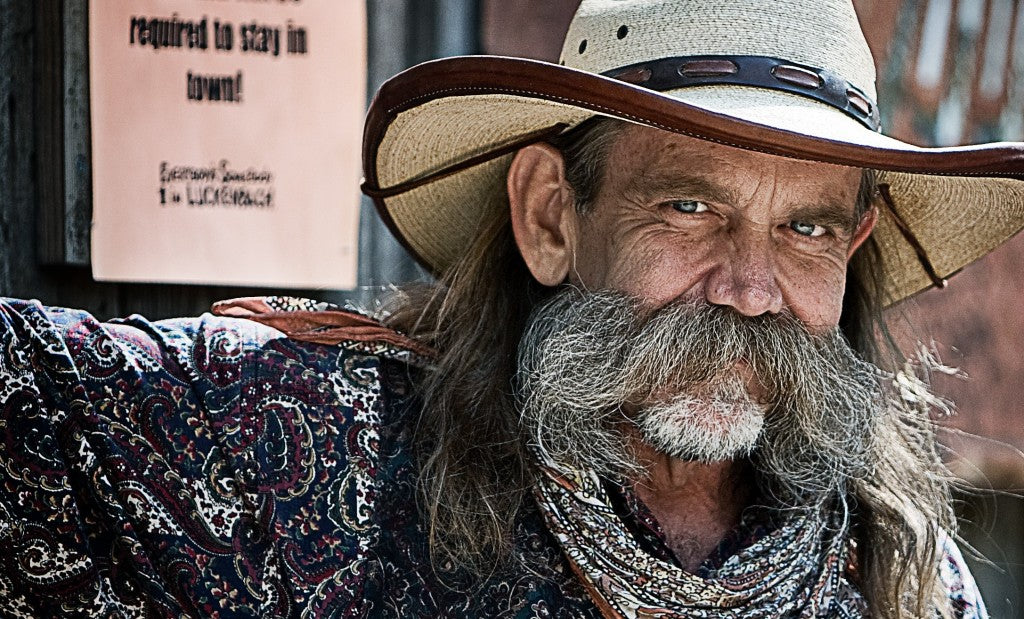 My name is Brian Furby – I am the beard behind TitleBeard, a men's lifestyle site that focuses on reviews of facial hair care products.   I first came across Dr. Squatch a little over a year ago.  Intrigued by the name and impressed by the wide variety of scent offerings, I contacted the company with the hope of reviewing a few bars to see how they functioned as beard soaps.
The soaps were not marketed directly towards beardsman (but should be), and I was new to reviewing facial hair products at that point, but even with the little bit of knowledge I had gleaned, I knew the potential was there because of the natural ingredients.   My initial review focused on five of the Dr. Squatch soap offerings as well as their Soap Saver (a must-have if you use handmade soaps), and I was very pleased with the results.
Fast forward to now, and Dr. Squatch's recent request that I pen an article discussing what to look for in a beard soap.  I have already addressed this topic generally in my Beard Advice series.  I am honored to have been asked and hope that my experience in two-plus years of beard growing and one-plus years of product reviews will help guide your decisions in choosing a beard soap suitable to cleanse your own facial follicles.
Since founding TitleBeard, I have reviewed or sampled just over twenty different beard soaps in all scents, sizes, and price ranges.  Over time, I have identified a few different criteria that one should consider when choosing a beard soap.
Take a look at these 7 criteria and check out the end of the article for some of my favorite beard soaps.
1. Cleansing capabilities – This one may seem obvious, but it should be at the top of your list.  If a soap doesn't clean your beard well, then what is the point?  Look for soaps that have positive reviews and don't be scared if you see the word "exfoliant" in the description, especially if you and/or your beard get particularly dirty in your daily life.  Soaps with a good exfoliant ingredient, while sometimes rougher on the skin, typically lather well, and function well to work off any dirt and grime you have accumulated throughout the day.
2. Moisturizing/Manageability offered – I paired these two because in my experience they go hand in hand.  Beards stay healthy and looking great because of the natural oils present in the hairs.  Washing your beard will strip away some of these oils, and most of the off-the-shelf and mass-produced soaps you see do this very harshly (see more in Ingredients below).
A good beard soap doesn't exactly work to moisturize your beard (because anything that moisturizes it will likely get rubbed away while drying), but it certainly won't strip away all of those natural oils in your beard.  It is often easy to tell when a beard soap is doing its job because your beard should be very manageable once you have dried it off. What do I mean by manageable?  Free of tangles and with some volume.  You don't want your beard looking flat, tangled up or feeling rough.  The roughness can be a symptom of beard dehydration and you want to avoid that.
Granted, it is only gentlemen with longer beards that would notice the tangling, so if your own beard is face-length or close to it, instead of tangling, focus on making sure that the beard soap you use keeps your beard feeling soft and not dry.
3. Lather – A good beard soap will lather fairly easily.  Keep in mind that many handmade and natural soaps will not lather quite as well as off-the-shelf soaps, because the chemicals that make those soaps lather so easily are not present in a quality beard soap.  However, you should still expect the soap to lather fairly quickly so that you don't spend an hour in the shower just trying to work up a lather.
4.  Scent– Obviously this comes down to personal preference, but you want to pick a scent that you like.  Although most scents will fade fairly quickly or be obscured by any conditioning product you may apply (i.e. a beard oil or beard balm), but given your beard's close proximity to your nose, make sure that if you are going to later catch a whiff of something you washed your beard with, it will be something you
This is one of my favorite things about Dr. Squatch.  They have the widest scent range of any readily available beard soap out there.  Find one that suits you.  If you're wondering what some of them smell like, check out their product descriptions and head over and have a look at my review to get more
5.  Size/Construction – One of my favorite side effects of discovering beard soaps is that all of my favorites are of such a size and shape that make them easy to hold onto.  Most, if not all, are larger than your typical off-the-shelf soaps, and have simple shapes that make hanging onto them quite easy.  No weird curves or shapes – these are soaps designed for men.  From a more economical standpoint, the larger size of many of these soaps ensure that you get the most bang for your buck.  It is true that all of the good beard soaps I have come across are more expensive than mass produced soaps, but the larger size means you can use them longer, and if you use them on your beard alone (although they all make great body soaps as well), you can prolong the life*.
*A word to the wise – if you're spending the extra money to get a good beard soap, spend a little more and get something like the Dr. Squatch soap saver.  Handmade and natural soaps need to be able to completely dry between uses or you'll quickly find that they can fall apart or even worse – stick to the shower shelf you sat them on and come off in chunks when you try to use it the next time.  Make sure you protect the investment that is protecting your beard.
6. Ingredients – Look for natural ingredients, ones you recognize by name or can easily pronounce.  An ingredient withseventeen letters and six syllables is likely not the one you're looking to put into your beard
7.  Price – Find a soap that fits your budget.  There are a wide variety of prices out there available to fit any budget, so do some research to make sure you're going to be happy with the company that is getting your hard-earned cash.
Dr. Squatch asked me to make my recommendations for my favorites from their arsenal, but have also been kind enough to allow me to list a few of my favorite offerings from other companies as well.  I personally use all of these soaps and recommend them to any bearded friend that crosses my path.  The Dr. Squatch soaps all serve as beard soaps I would recommend, and the largest differences come in the scent offerings, hence the focus below.
From Dr. Squatch:
Pine Tar – If you've ever tried other pine tar soaps but found the scent to be too much to handle, Dr. Squatch's version is much lighter.  This soap does have a rougher texture than other Dr. Squatch offerings, so I would highly recommend it to those who need that extra cleansing power.
Spearmint Basil Scrub – This is my favorite of the scents that Dr. Squatch offers.  Crisp mint from the Spearmint that is rounded out by the Basil undertones.  A solid beard soap.
Cool Fresh Aloe – Another great scent option here as well (hint: none of the Dr. Squatch scents are bad).  The Squatch description is the most accurate; "A classic man's scent with a natural twist. Think of it as the Irish Spring that won't dry out."
Eucalyptus Greek Yogurt – I'm normally not a fan of the eucalyptus scent as I find it a little too medicinal for my taste, but the Dr. Squatch version is not like that at all.  It has a very refreshing scent with the greek yogurt acting to smooth out the Eucalyptus.
From other companies:
Honest AmishSlick Beard Soap – One of the first beard soaps I tried and still one of my favorites.  Has a very natural scent, slightly spicy, with cinnamon and clove notes.   On the lower end of the price spectrum.
The Mod Cabin Birch Tar Soap – Has a substantial smoky scent reminiscent of a campfire and the outdoors.  If you like that type of scent (and I do), this is a great functioning beard soap.  On the higherend of the price spectrum, but worth the money.
CanYouHandlebar Every Day Beard Soap – Light, refreshing scent from tea tree oil.  In the middle of the price spectrum.
Regardless of what soap you choose, remember, bearding is a very individual experience.  Your beard may look just like your buddy's, but it may behave totally different when using the exact same product, so don't be afraid to check out different soaps to find the one that fits you best.  Take into account all the factors I mentioned above, read customer reviews, and don't hesitate to email individual companies if you have questions.
Again, if you're going to be spending your money on something, you should be happy with it.  Keep those beards and bodies clean, my friends, and Keep Squatchin'!
Featured image from David on Flickr under CC license.
Related Posts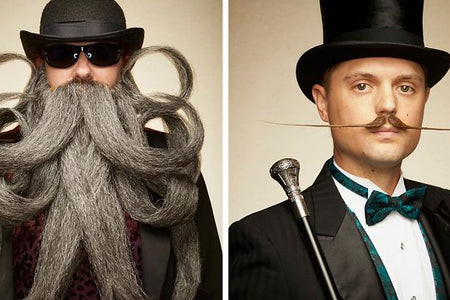 Mon, Sep 18, 2023• Squatch Men: Lifestyle
In case you missed it, the World Beard and Mustache Championship is a thing and it's every bit as f-ing glorious as you can imagine. Every year, be...
Read More
Recent Posts