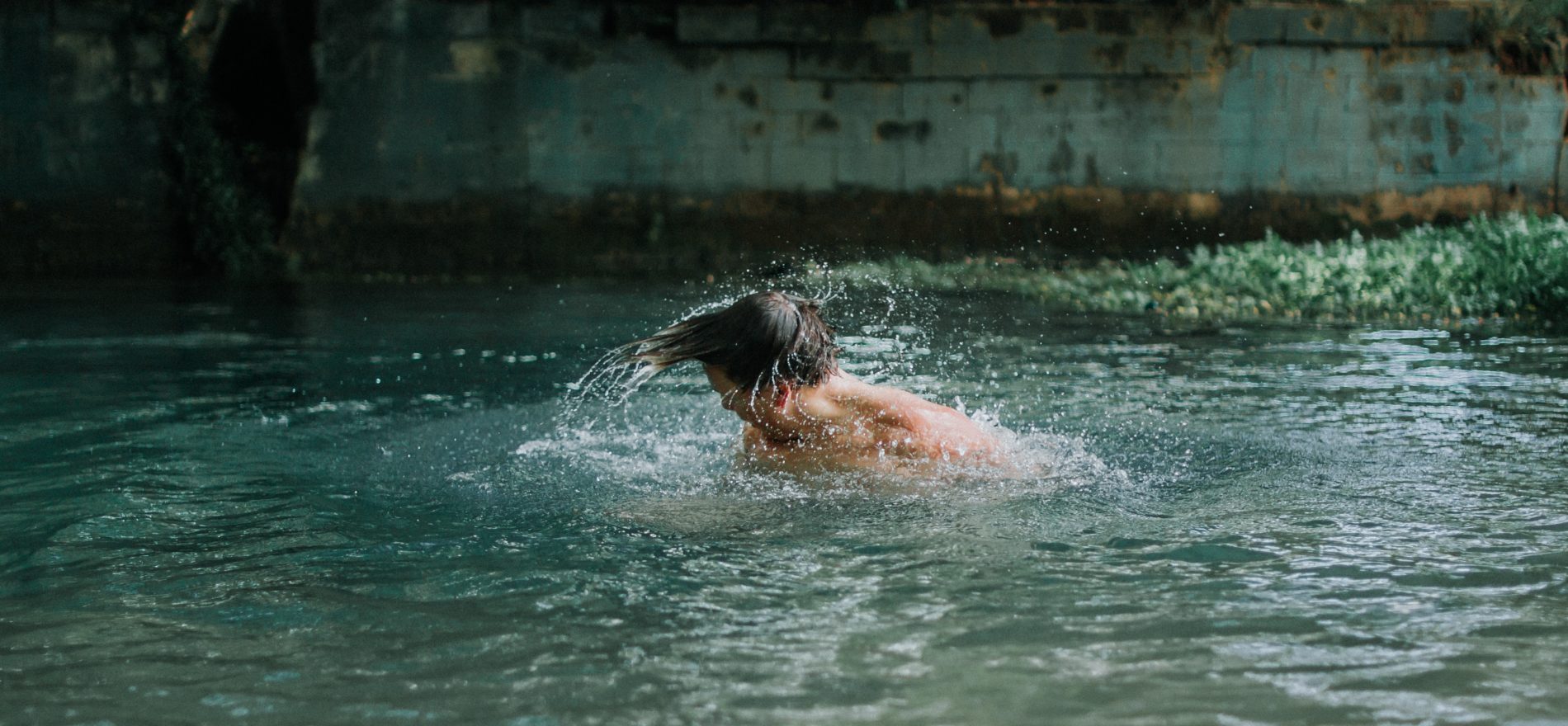 How to Avoid Summer Hair Damage: Summer Hair Care for Men
Here are some of the ways that summer can damage your hair and our Dr. Squatch tips on summer hair care for men & how to avoid summer hair damage.
It's summertime, and you're probably out enjoying the sun and the heat, smokey bbq and campfire s'mores, dipping your toes in the pool or out enjoying a hike. With everything the summer months have to offer, it's easy to forget that you're also taking your hair along for the ride. Here, we discuss some of the ways that summer can damage your hair, how to protect your hair from exposure and more of our Squatch tips on summer hair care for men. 
How to Take Care of Hair in the Summer for Men
Your hair might not be as dry and brittle as in the winter months, but don't be fooled; your hair still needs proper care and the same level of attention to keep it healthy and strong. So what does all this exposure to the sun, heat, humidity and excess sweat mean for your hair?
The Problem: Dry, Heat Damaged Hair
Between the exposure to the summer heat and the sun's harsh UV rays, your hair is more likely to dry out, making it more susceptible to becoming weak and brittle. Similar to how bleach damages hair, UV rays can damage your hair cuticle by depleting keratin levels which leads to excessive dryness. Not to mention that guys with buzz cuts or shorter hair run the risk of getting sunburn on the scalp.
The Solution
Next time you plan to be out under the sun for a prolonged period of time, make sure to take care of your head. Wear a hat or make sure to get plenty of shade while you're out on your adventures.
If you find yourself without a hat or shade, you can use a few drops of a moisturizing oil, like beard oil, on your strands to give your hair some extra hydration after exposure. 
The Problem: Sweaty Hair in Summer
You're probably sweating a lot more these days with the hot summer temperatures. That sweat travels from your scalp, down your hair and spreads oils and dirt along with it. This can cause your hair to look and feel dull and greasy, and may tempt you to shampoo your hair more often than you should. Washing your hair every day can strip away natural oils and leave your hair even more dry and greasy than it was before.
The Solution
It's normal to shower more than usual in the summer months to wash off sweat, sand, and more. But even in the sweaty summer months it's important to shampoo your hair as infrequently as you feel comfortable with. So for some guys who shower multiple times a day, this might mean shampooing every other shower instead of every time you shower. 
Rinsing daily with a natural conditioner will work to remove sweat, dirt, and oil from your hair between washes and will provide extra moisture for your hair and scalp.
The Problem: Chlorine Damaged Hair
After all that sun and sweat, it's always nice to cool off in the pool. Unfortunately for your hair, the pool is also full of chlorine, which sucks the natural oils from your strands, and leaves them dry, rough and damaged.
The Solution
It's important to make sure you rinse your hair off after being in the pool to wash off as much leftover chlorine as possible to prevent further damage. Lightly shampooing will help remove chlorine as well, but at the risk of further drying out your hair if you shampoo too much. So it's even more important to use a gentle, natural conditioner after rinsing and showering to help moisturize and re-strengthen your stripped hair. And if you go in the pool often, you can even run a dime-sized amount of conditioner through your dry hair before jumping in to give it some extra hydration and smooth the strands to seal them from absorbing too much chlorine.  
ABOUT THE AUTHOR
Related Posts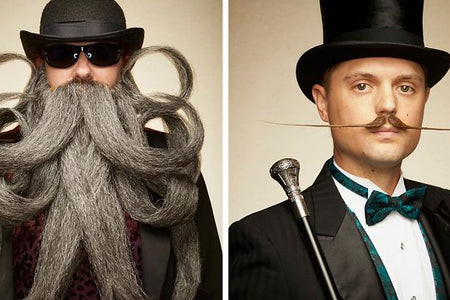 Mon, Sep 18, 2023• Squatch Men: Lifestyle
In case you missed it, the World Beard and Mustache Championship is a thing and it's every bit as f-ing glorious as you can imagine. Every year, be...
Read More