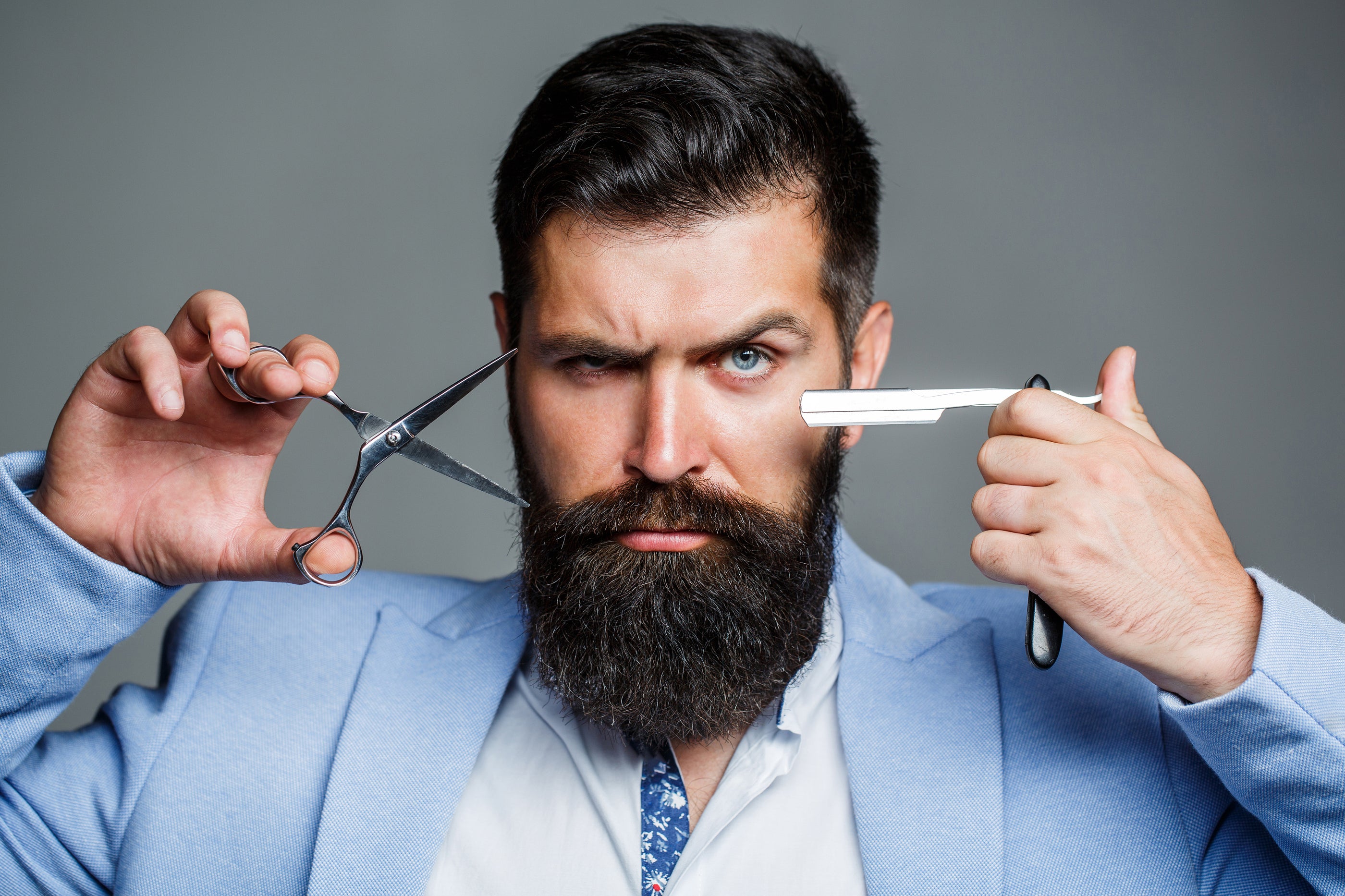 Tips for Growing Your Best Mustache this Movember
It's our favorite time of the year- ah, the tell-tale signs of fall, when the leaves are changing when men regularly get confused for 70's porn stars and are ignored by their girlfriends for a full 30 days in favor of pumpkin spice lattes. That's right guys, it's Movember!
Movember is more than just "No Shave November" – it's all about raising awareness for men's health including prostate cancer, testicular cancer, mental health issues and suicide prevention. Even if you're not growing a mustache yourself, there are tons of ways to get involved.
Check out the Movember website to learn more and keep reading for tips and tricks to make sure that you put your best 'stache forward this Movember.
How you(r facial hair) can make a difference
How can growing a 'stache possibly help the greater good? It's all about the conversation, bro!
The founders actually started Movember because they were "…inspired by the moustache's ability to generate a conversation," ("Our Story." Movember Foundation).
People will ask you about your mustache. Or tell you their opinion on your facial hair. They always do, they just can't help themselves. Can you blame them? 
You'll field questions like, "Did you forget to shave this morning?" or "Why do you look so hipster today?" Use this as an opportunity to get a discussion going about men's health. Tell them about Movember, why you're invested in the cause, and how they can help by making a donation, growing their own mustache and continuing the conversation.
The Movember movement has over 5 million participants globally. The organization has now funded 1,250 men's health projects since its founding in 2003 (Movember Foundation).
How to Care for your Mustache: Styling and Grooming Guide
The biggest mistake you can make this Movember is to sit back and let your mustache grow any which way it wants. Sure, it's tempting to skip the grooming- but a well-tamed and shaped mustache will have a better visual (and conversational) appeal.
The Official Stachesquatch Grooming Guide
It's time to nurture your lip hair with a bit of old fashioned grooming. If grooming your mustache seems like a foreign concept, don't worry – we've got you covered.
Here are a few important tips:
Keep it trim.

 

Grab a small comb and a pair of electric clippers. Brush downwards over your lip and trim all the hairs evenly. Then, use a pair of grooming scissors to trim stray hairs. You can do this pretty regularly- it only takes a few minutes.
Shave the rest.

 

Your upper lip hair gets the spotlight this month. Movember is not the month of beards, so treat your freshly naked face well with our

 

pepperminty lubricating shave bar

 

and a smooth operating

 

shave brush.
Help it grow. Boost facial hair growth with regular exfoliation. Once or twice a week, use a gentle exfoliator over your whole face to remove dead skin cells. Make way for your glorious new mustache hairs to blossom.
Hydrate it. A dry mustache is a sad mustache. Keep a not-too-stiff upper lip and add needed moisture with a bit of

 

hydrating beard oil

 

in scents like

 

Lakeside Bourbon

 

and

 

Fresh Fir. Your lip hair and your nostrils will thank you.
Style it.

 

If you're going for a more complicated mustache style, you're going to need a good mustache wax (full mustache wax guide

 

here). Grab a bit of wax between your fingers to warm it up, then gently apply. Next, twist and twirl into your desired shape. Choose from our favorite styles below!
Our Favorite Mustache Styles
The first rule to styling your facial hair: be realistic. If you struggle in the facial hair growth department, aim for a doable pencil mustache. If you really want to go for it, give the Chevron a go.
There are tons of mustache styles to choose from, but below are five of our favorites to get you inspired:
The Pencil Mustache
Thin is the name of the game here. It should be closer to your upper lip, with a gap below your nose.
See it on: Clark Gable
The Fu Manchu
This full-style 'stache fully encompasses the top lip, then tapers along the sides into long, wispy threads
See it on: The fictional Dr. Fu Manchu– played by Warner Oland- to get the full effect.
The Handlebar Mustache
As the name implies, this mustache style is curved at the top to resemble bicycle handlebars
See it on: Wyatt Earp of the wild wild west.
The Chevron
This is a full, uncurled, no-nonsense man's kinda mustache. It's an ideal style for those who can grow some serious lip hair, but don't want to do much maintenance
See it on: Tom Selleck.
The Horseshoe
Commonly known as The Biker or The Trucker, this style is often seen on men who like to spend their time on "the big road."
See it on: Hulk Hogan.
Need more incentive to grow that mustache and spread the word?
You'll feel good about yourself while showing the world how awesome you are at growing a nose beard.
Related Posts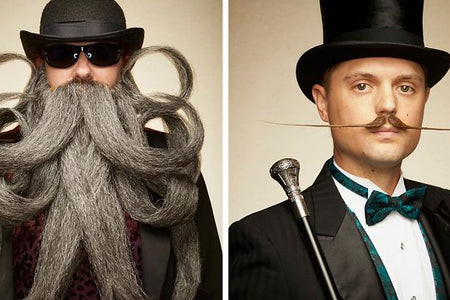 Mon, Sep 18, 2023• Squatch Men: Lifestyle
In case you missed it, the World Beard and Mustache Championship is a thing and it's every bit as f-ing glorious as you can imagine. Every year, be...
Read More