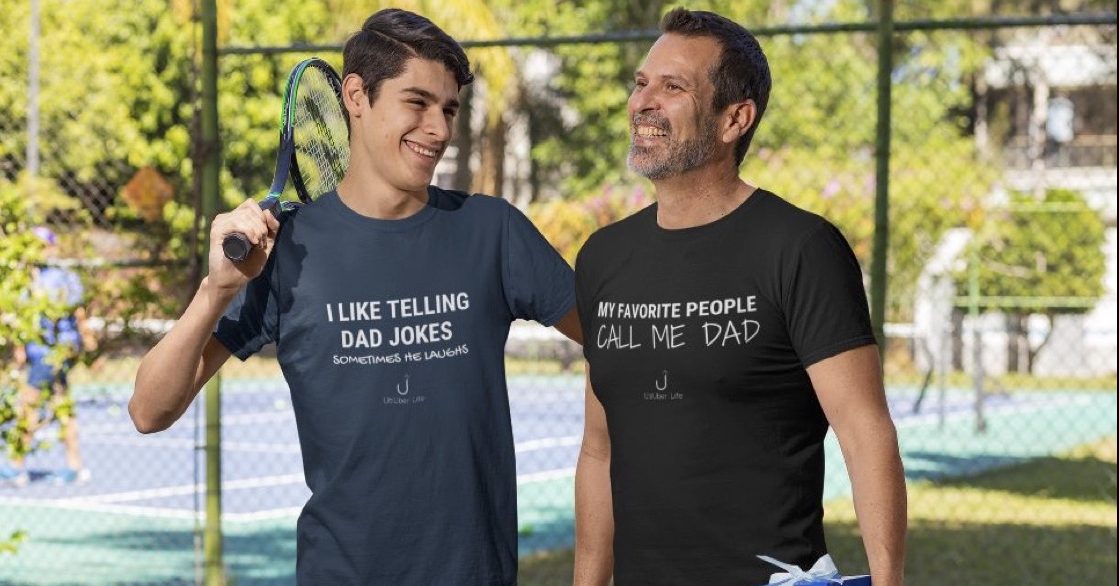 What to Get Dad: 5 Squatch-Approved Father's Day Gifts
Why is it so hard to buy gifts for Dads? Dr. Squatch is here to help you on this impossible search. wit Here are our Squatch Picks for the best, unique Father's Day gifts.
The Impossible Search: What to Get for Dads Who Want Nothing
Why are Dads notoriously so difficult to buy for? Somehow, it seems like Dads already have everything they want, and when you ask them what they want you get the dreaded answer, "I don't need anything."  Having three amazing kids of my own, I find myself telling my kids the same thing – and it's true! All I really want is to just spend time with them. But as a son myself, I know how frustrating it can be to try to find your Dad a gift for Father's Day. Sound familiar? 
Well this year, determined to find something perfect for my Dad (and drop some hints to my kids in the meantime), I started the search early. Here's the Dr. Squatch roundup of unique Father's Day gifts for every type of Dad.
Unique Gifts for Every Type of Dad
When I was a kid it was easy to find a gift for my dad. A new tie to add to his ever-growing collection and a handwritten card were always easy choices. But if I'm being real, I know that no one wants another tie or yet another pair of socks. There are all types of Dads out there and there's no one size fits all Father's Day Gift. So here are some ideas for unique gifts for Dad to make him proud.
For the Dad Who Loves Heartfelt Cards
There are two things that I think all Dads instinctively agree on: we love cards from our kids, and we love beef jerky. This Father's Day Meat Card is the best of both worlds. You can personalize a message for your Dad and let him know how much you love him… on a card made of beef jerky. Who would want a Hallmark card when THIS exists?!
For the Dad Who Likes to Have a Good Time
My dad loves to tell everyone this story about me as a kid, where I would sneak behind my Grandpa's bar, grab a shot glass and try to open a bottle of Crown Royal. When I was caught, I would say, "I wanna be like Papa." Well unfortunately, now my own kids "wanna be like Papa." 
My teenage kids thought they could get away with drinking my liquor by refilling the empty bottle with water. After a brutal grounding, I think my kids learned their lesson – and they gave me my own story to tell. Now when I have a drink, I chuckle at the memory of my sneaky kids and how they take after me. Here are some gift ideas to jog his memory and make him smile: 
A great gift for any Dad who likes to have a good time, this Boozy Bundle with Crisp IPA and Bay Rum soaps along with other natural goodies will make every shower a party. Now 30% off! 
A gift like this decanter set brings back memories and shows that you planned ahead and put some thought into his gift. Nothing says, "I love you" or "I'm sorry dad," like a personalized gift that reminds him of a story like the ones of me and my kids. 
Oakhill Personalized Decanter Set 5 Piece
For the "Cool Dad"
One year, my kids got me a bright yellow SpongeBob t-shirt and even though I don't personally love SpongeBob enough to have a shirt of him, I wore it proudly for my kids.
Over the years, they've given me a few Father's Day t-shirts but I have to say this "dad joke" shirt is a little cooler than the SpongeBob one. These Dad Joke shirts are a great, now stress option since every Dad thinks he's hilarious. When he tries it on you can say, "hey dad, this jokes on you!" (…Get it?)
UltiUber-Life Dad Jokes T-Shirts
Another great option is the Cool Dad bundle, with natural, fresh soap scents for the freshest Dads around. 
For the Proud Papa
One of my favorite Father's Day gifts I've ever gotten didn't cost a dime. My daughter and oldest son spent the day taking portraits of themselves and had the best ones printed and framed for me as a gift. 
The amount of effort that went into this really made up for all of their rottenness, like the time my son almost shot me in the eye using his air-soft gun. Or when my teenage daughter called me at 3:00am from the backseat of a police cruiser. Oh yeah, good times. 
Anyways – bottom line is that you don't need to spend a ton of money on a gift for your Dad for it to be a great gift. But if we're being real, chances are that your Proud Papa has spent a pretty penny or two on you over the years, so it wouldn't hurt to return the favor.
There's no better way to do that then to replace that old wallet that you relied on for all those years with a new, sleek one like this smart leather wallet from Ekster. It has a quick card access mechanism and a built in tracker, so he'll be able to hold onto it for years. 
Father's Day, the Squatch Way
When in doubt, all men love the gift of a few bars of natural soap and a nice cologne. Dad will forever be the toughest person to buy gifts for, but hopefully this Father's Day is a little less frustrating now that you have some Squatch-approved gift ideas to make your Papa Squatch Proud. 
Related Posts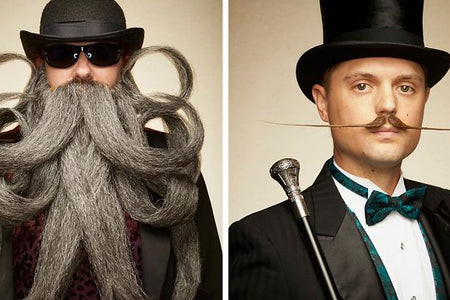 Mon, Sep 18, 2023• Squatch Men: Lifestyle
In case you missed it, the World Beard and Mustache Championship is a thing and it's every bit as f-ing glorious as you can imagine. Every year, be...
Read More