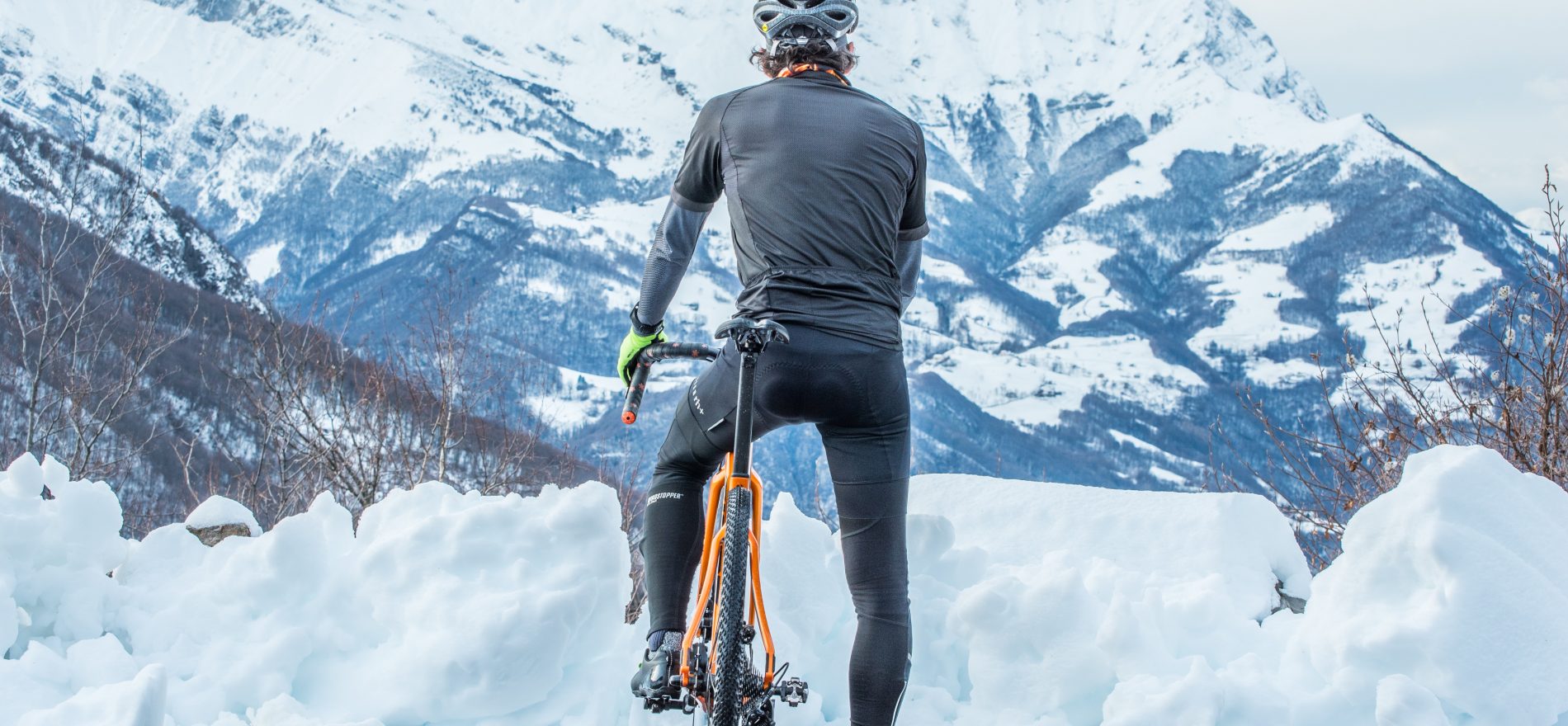 The Best Winter Gadgets That You Never Knew You Needed
To help make your winter a little easier, here are our Dr. Squatch Picks for our favorite men's winter gear & gadgets to help you survive this winter and beyond. Winter grooming tools, winter backpacking gear, essential man cave gadgets and more.
SQUATCH PICKS: MEN'S WINTER SURVIVAL GEAR
Nothing puts us in the mood for an old-fashioned gear roundup quite like 6 ft. snow drifts, slippery walkways and soggy shoes. The smile on your face when you see the twinkle of a fresh snow can quickly turn to anger when you realize what this fresh pow means: you have to shovel the driveway, your winter backpacking hike with the boys is ruined, and your man cave in the garage will be way too cold to enjoy watching the game later. Sound familiar?
To help you solve these problems and make your winter a little easier, here are our Squatch Picks for our favorite men's winter gear & gadgets to help you survive this winter, whether you're spending inside or outside. 
Contents
COOL MAN CAVE IDEAS FOR YOUR WINTER CAVE
Because every man deserves a man cave worthy of greatness, no matter the season. 
Heated Toilet Seat
Want a man cave worthy of greatness? The first place to start, obviously, is your throne of greatness. Real men deserve real comfort and this heated seat will transform the way you go, making your bathroom runs something you actually look forward to this winter. Trust us, there's nothing greater than doing your morning business on a warm toilet seat.
Not-So-Mini-Projector
This mini projector packs a powerful punch that makes it easy to kick back. No need to brave the storm to watch the game at the bar – you have a big screen and (presumably) a whiskey right here, in your very own man cave. It's HDMI, USB, AV, and VGA-compatible, so you can be pretty sure that it'll work no matter what.
Iron Gate Boot Tray
The dirty parking lot snow and mud that accumulates on your boots is a fact of life in the winter. That's why this ultra-tough boot tray from Iron Gate is one of our winter MVPs: the sturdy construction keeps the mess contained and your man cave clean… well, clean of mud at least. 
GEAR FOR WINTER BACKPACKING
Just cause it's winter doesn't mean you can't go on great outdoor adventures. Check out the 50 mountains to ride before you die for some inspiration. Don't let the snow get in the way of your winter fun! 
Multi-Tool Axe
Why carry a bunch of tools when you can carry one instead? This is part axe, part-multitool, and all awesome, it's the only type of Axe we support (get it?). It has a gadget for every winter camping activity, from splitting wood for the fire to cracking open a beer bottle. You'll never be caught unprepared.
Après-Ski Poles
The skies are clear, the sun is shining, and the slopes are looking mighty fine. Know what would make your skiing or hiking trip even better? Booze. 
Meet the WhiSki poles: serious, high-quality ski poles that have an added 8-oz. surprise (per pole). These poles aren't messing around: they're lightweight, durable, and ready to take on any adventure. Ready for a drink? You don't have to wait for après-ski. Just pop a pole open, take a swig, and get back to shredding pow. 
Rechargeable Heated Shoe Insoles
These heated insoles keep your outdoor adventures on track and according to plan—no cold feet allowed. These will have feeling like your strolling in the warm sand while you trudge through piles of snow. 
Just trim the insole to your shoe size, slide into your boots, and get back to whatever work-hard play-hard thing you've got going. They're $29.99 on Amazon and well worth it—the soles offer up to 6 hours of continuous heating and can be recharged the same way you'd charge your phone. 
YETI Rambler
Nothing beats a hot cup of coffee, whether you're in the workshop or out on the trail. YETI products aren't always budget-friendly, but they're the toughest in the business. This winter our pick is the 18oz Rambler Bottle—a hydration-fueling powerhouse that can keep your water cold but not frozen, or your coffee steaming hot for literal hours. 
Our coffee recommendation to drink in your YETI? Fire Dept. Coffee – great coffee with a great cause. And we'll let you in a little Squatch secret: We also use Fire Dept. Coffee on our skin. 
GADGETS FOR YOUR WINTER COMMUTE
Winter loves throwing obstacles in the way of a man's plans—ice, snow, mud. These picks will take care of that.
HeatTrak Snow Melting Walkway Mat
If you're not a huge fan of having to shovel snow off your walkway every day, this Snow Melting Walkway Mat is a great solution. They're designed to be left outside all winter, so you never have to worry about electrical safety or remembering to salt the walkway.
Bicycle Phone Holder + Bag
For serious cyclists who don't let a little thing like Mother Nature stand in the way of a great ride, this Opamoo Bicycle phone holder is an all star in every season. There's an attached sun visor and protective touchscreen film, so you don't lose any functionality while on the trail. Plus, the mounted bag is waterproof so your gear stays dry even when it's wet outside. 
Winter Windshield Cover
Less time scraping the ice off your windshield = more time seizing the day. This HRDJ Windshield Cover snaps into place easily and makes dealing with icy windshields a thing of the past. 
Another easy fix? Check out these Man Hacks to learn how to make your own ice melt spray. 
There you have it: our top Squatch Picks for surviving the winter. Whether you're heading out to split wood in your spare time or hunting for the greatest slopes America has to offer, these great gadgets and gear will make your winter go just a little smoother. 
Keep smelling & feeling fresh, Squatch Nation! 
Related Posts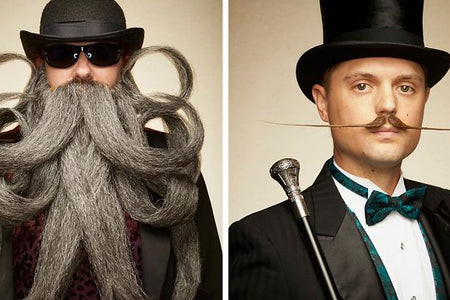 Mon, Sep 18, 2023• Squatch Men: Lifestyle
In case you missed it, the World Beard and Mustache Championship is a thing and it's every bit as f-ing glorious as you can imagine. Every year, be...
Read More